By
Phil
- 27 March 2020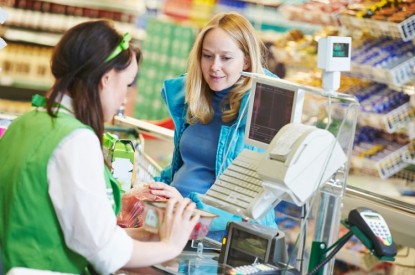 Scientific Games has announced a partnership with Abacus Solutions International Group on a secure solution for shoppers to purchase lottery draw and instant games in retail checkout lanes.
The agreement is part of Scientific Games' tech innovation in the area of lottery retail solutions to offer shoppers the convenience of purchasing lottery products along with other store items in the checkout lane. The retail solution supports maximum profits for vital programs funded by government lotteries, including health and welfare, senior citizens, veterans, education, the environment, and infrastructure.
In the majority of large retail locations, this convenience is not yet available and lottery games are purchased at a separate customer service counter or via a self-service machine. Abacus, which has a significant penetration in supermarkets and big box stores, is a lottery technology partner that securely connects lottery systems technology directly through a retailer's point-of-sale technology.
"Our research shows that in grocery stores in particular, only five per cent of shoppers visit the area of the store where the lottery terminal is located and games can be purchased," said Simon Butler, Abacus CEO.
The integration with the third-party solution from Abacus using their unique Fusion Platform will enable secure, in-lane lottery sales through Scientific Games' new SCiQ retail technology system and AEGIS™ lottery draw game systems technology, allowing shoppers to purchase instant and draw games at the checkout. Abacus has more than 30,000 lanes enabled with their lottery service in Europe.
"This partnership with Abacus is another example of Scientific Games' commitment to invest in new retail innovation that opens opportunities for lotteries to bring products conveniently to players where they are," said Randall Lex, VP Lottery Retail Solutions for Scientific Games. "Our vision for retail innovation includes third-party, secure technology integrations that support lottery revenues with the most advanced technology possible."
Butler said, "The Abacus technology enables draw-based lottery tickets and instant games to be purchased at any retail point-of sale-terminal, and dramatically increases valuable lottery terminal foot-print in stores at a minimal cost. Our partnership with Scientific Games is a significant and exciting step forward, enabling Abacus technology with our retail partners to offer huge growth opportunities for lotteries and their beneficiaries."
"The Abacus and Scientific Games in-lane solution puts lottery products in front of 100 per cent of the store's customers as well as fitting into their existing shopping behaviour," said Terry Presta, Abacus Head of Business in the USA. "Working together to offer lotteries many more selling opportunities as well as offering new and innovative ways to play is the future of lottery and this partnership embraces that opportunity."