By
Phil
- 9 May 2019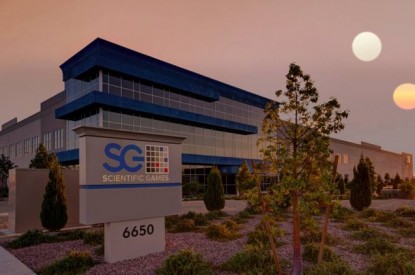 Scientific Games is focussing on paying off its debt having announced strong results for its first quarter, which saw a three per cent increase in revenues to US$837m, up from $812m a year earlier, reflecting growth in our Lottery and Social businesses.
The quarterly financials came as the company announced initial public offering of a 17.4 per cent minority interest in its Social gaming business, SciPlay Corporation, on The NASDAQ Global Select Market. Scientific received $301m in proceeds from the offering, which, it said, 'enables us to make substantial payments to reduce debt.' The company believes the offering provides SciPlay greater flexibility to pursue additional growth initiatives.
Barry Cottle, President and Chief Executive Officer of Scientific Games, said, "We are incredibly proud that we have continued to build on our momentum and are looking forward to the year ahead. We are focused on effectively operating our businesses, reducing costs and building upon the strong foundation for profitable growth that we see today. Last week, we successfully took SciPlay public as a new company, which accelerates our ability to pay down debt. All of these actions support our steadfast commitment to smartly grow our business, drive free cash flow and create meaningful value for our stakeholders."
Michael Quartieri, Chief Financial Officer of Scientific Games, added, "This quarter, we paid down $145 million in debt and completed a major refinancing that lowered our borrowing costs and extended our debt maturities. As a result of the SciPlay IPO, we expect to continue our deleveraging path and the efficient deployment of our resources to generate the returns needed to enhance our free cash flow."
Net loss was $24m compared to $202m in the prior year period, driven by higher operating income, partly attributable to a $45m reduction in restructuring and other expenses.
Scientific completed total new unit shipments for gaming machines in the US and Canada of 4,801 compared to 4,667 in the prior year due to increased shipments for new openings and expansions, partly from Encore Boston Harbor. It recently launched its new Wave XL cabinet on a for sale model with three of its top internal brands. This cabinet is the successor to the highly successful Pro Wave that revolutionized the look and feel of casino floors.
Gaming systems revenue was flat from the prior year reflecting fewer major site installations than the prior year, which was offset by strong maintenance revenue.
Lottery systems revenue was $35m higher than the prior year primarily related to equipment hardware sales and new lottery contracts in Maryland and Kansas from the prior year period.
Social gaming revenue increased 22 per cent from the prior year, which was twice the rate of market growth according to estimates from Eilers and Krejcik. The growth was driven by increased monetization of Scientific's paying players, with ARPDAU up 14 per cent, while our average DAU also increased to 2.7m from 2.6m in the prior year.
Scientific's Digital casino platform reliably processed nearly $9bn in total wagers in the first quarter. In April 2019, the company announced a partnership with Wynn Resorts to support its launch of both iGaming and sports in the US.