By
Phil
- 9 June 2020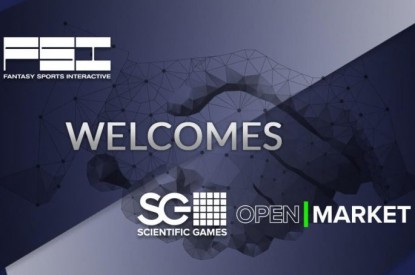 Fantasy Sports Interactive (FSI) has announced a strategic partnership with Scientific Games that will provide FSI's original Fantasy Sportsbook offerings to Scientific Games' global customer network.
The agreement between the companies enables Scientific Games to integrate FSI's proprietary software into its OpenMarket sports content offering, providing digital sportsbook operators with access to these new products through a single integration.
Specifically, FSI is to provide its platform of Fantasy Sportsbook solutions and original Fantasy Sports/Daily Fantasy Sports products, to be integrated and distributed as a whole, or as separate standalone solutions, depending on the operators' needs.
FSI's Fantasy Suite and products come as diverse skill gaming and betting addition to Scientific Games' multi-faceted iGaming portfolio, with offerings able to serve as cross-selling, user engagement acquisition tools, and unique fantasy betting markets designed to elevate standard sportsbook.
All offerings are based on FSI's native fantasy scoring system and exclusive fantasy odds feed, which will be separately distributed to Scientific Games for further use as well. The Sportsbook suite, Fixed-Odds-Fantasy, is the first Fantasy Sportsbook product featuring a fantasy odds feed, generated by an original AI-based fantasy odds generation algorithm.
Fantasy Sports Interactive CEO, Dennis Tsalikis stated: "We are proud and excited to enter a partnership with the world's leading digital gaming supplier. We look forward to working closely together to reach a global, quality audience with FSI's exclusive, engaging products, and we are certain this will be a fruitful collaboration that will yield positive results for both companies and the iGaming industry as a whole."
Keith O'Loughlin, SVP Sportsbook, Digital for Scientific Games, said: "Partnering with Fantasy Sports Interactive is an important move as we continue to bolster our content offering with OpenMarket™. Sportsbooks can now seamlessly expand their portfolio with FSI's innovative range of fantasy sports products through OpenMarket, with the sports betting content aggregation platform providing quick access to such exciting content."