By
Phil
- 27 January 2021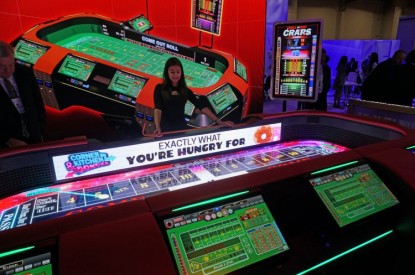 Seminole Casino Hotel Immokalee recently added Roll to Win Craps Virtual to its gaming roster.
Roll to Win Craps Virtual features a full-sized craps table and player stations, but becomes dealer-less by switching to virtual, contactless dice. The player designated as the shooter virtually shoots the dice by interacting with them on their terminal. The dice then shoot out across the table, animating their roll before they land. All players around the table can watch the dice as they travel down the center LED field.
Produced by Aruze Gaming America, Roll to Win Craps Virtual also uses dynamic interactive graphics and has a thrilling side bet that awards a jackpot on a hot shooter's streak.
Seminole Casino Hotel also offers 1,400 slots, electronic roulette and 38 live table games including Blackjack, Pai Gow, 3 Card Poker and more.
Seminole Casino Hotel reopened on 31 August under the company's new and stringent "Safe + Sound" program guidelines which include multiple initiatives designed to create a quality entertainment and dining experience in an environment that helps to keep guests and team members safe.