By
Phil
- 25 February 2020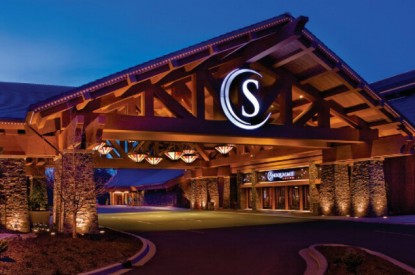 VizExplorer, a leading provider of operational intelligence solutions for casinos, has signed an agreement to add VizExplorer's advanced slot floor solution floorVizOps (with Slot Recommendation Engine) at Snoqualmie Casino, WA. Snoqualmie Casino has already experienced the benefits of VizExplorer's campaignViz for marketing campaign management, and floorViz for space and profit optimisation.
"We have been using Viz since 2015 and have realised tremendous value," said JT Manning, Director of Slot Operation at Snoqualmie Casino. "We are excited to take advantage of the unique functionality of floorVizOps. The brand new Slot Recommendation Engine will allow us to find opportunities on our floor faster and spend more time working on high value projects."
"We look forward to strengthening our relationship with Snoqualmie Casino and delivering floorVizOps," said David Patent, CEO of VizExplorer. "We are focused on giving our customers the tools and knowledge they need to succeed."
floorVizOps helps casinos streamline slot floor operations with robust game change (Net Lift) analysis. floorVizOps also allows users to better understand in-session game experience to better optimize slot changes and dynamically coordinate projects. The Slot Recommendation Engine is a new, intuitive product that automatically analyzes your floor using 20+ out-of-box analyses. The application allows operators to automate their own custom decision making workflows using pre-packaged slot data components.