By
Phil
- 18 July 2023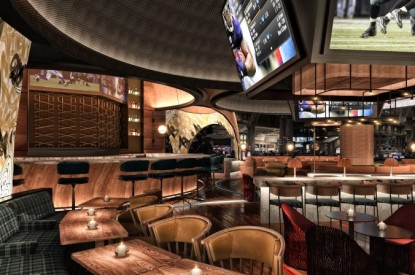 Sportradar has announced an expansion of its longstanding partnership with Caesars Sportsbook, the sports wagering platform for Caesars Entertainment, Inc., establishing Sportradar as an official supplier of sports betting data from the NBA, MLB, and NHL.
As part of the expanded partnership, Sportradar will now provide Caesars Sportsbook access to certain NBA optical tracking data for the first time, which is provided exclusively by Sportradar due to its partnership with the NBA.
"As in-play betting increases in prominence in the US, the fast, accurate and reliable data that Sportradar curates will play a critical role in contributing to Caesars' efforts to maximize revenue opportunities," said Ed Blonk, Chief Commercial Officer, Sportradar. "We look forward to working closely with Caesars to help them deliver engaging experiences for customers while we monetize our league partnerships."
This enables Caesars to create new props and support additional growth of same-game parlays, ultimately enhancing its already expansive in-play betting opportunities. Additionally, this extension will continue to provide Caesars with the industry's most comprehensive suite of betting products and betting entertainment tools, which includes pre-match data, content solutions, live match trackers, and live data.
"We're always looking at ways to bring a best-in-class experience to our customers," said Kenneth Fuchs, Chief Operating Officer & Head of Sports at Caesars Digital. "Our partnership with Sportradar will provide us new and valuable data to further expand our unique offerings."