By
Lewis
- 11 September 2020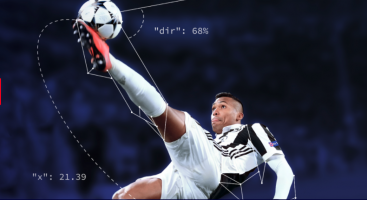 Sportradar have announced that Chuck Robel has been appointed as Chairman of the Audit Committee for the Board of Directors.
In his role, Robel will be responsible for the oversight of the company's financial reporting and related internal controls, risk, and ethics and compliance, in addition to providing leadership to the Board of Directors for all aspects of the Committee's work.
Robel is currently Chairman of the Board for GoDaddy, the world's largest service platform for entrepreneurs around the globe. Until 2017, he was the Lead Director for AppDynamics during their IPO listing process.
Throughout his career, Robel has served in various leadership board member and audit chair roles assisting dozens of top technology and data companies transition and prepare for an IPO, including Sumo Logic, McAfee, Informatica, Palo Alto Networks, Borland, Adaptec, Jive Software, Model N and DemandTec.
"Chuck's incredible knowledge and experience in driving growth for some of the largest technology and data companies in the world makes him an ideal fit to lead Sportradar's audit committee," said Sportradar CEO Carsten Koerl.
"As the primary company creating and shaping the future of the sports entertainment and sports betting spaces, Sportradar was committed to aligning with a leader like Chuck to help steer us through our next phase of development."
Robel spent five years as General Partner and Chief Operating Officer at Hummer Winblad Venture Partners, a venture capital fund focused on early stage software company investments, where his team managed a $1 billion investment portfolio.
He began his career at PricewaterhouseCoopers LLP where he spent 26 years and managed the PWC Software Services group in Silicon Valley and later the Technology Mergers and Acquisitions group.
Robel commented: "I am honored to join Sportradar and bring my decades of experience working closely with many leading technology companies. Sportradar has established themselves as a leading technology company focused on innovation and groundbreaking products, and I look forward to working closely with Carsten and the board members in this capacity."