By
Phil
- 13 October 2017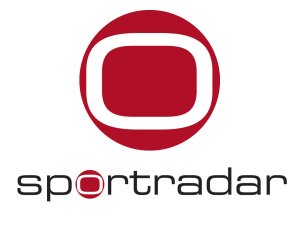 Sportradar has bought MOCAP Analytics, bringing together Sportradar's leadership in sports data with MOCAP's expertise in AI-powered data storytelling.
Together they will pursue new opportunities to develop player-tracking data products to engage NBA, NFL and other sports fans.
"MOCAP Analytics has developed premiere AI-powered data storytelling software and algorithms for fan engagement and they have been creating rich NBA and NFL content for years," said Carsten Koerl, Founder and CEO, Sportradar. "By combining their software and algorithms with our data and partnerships, our clients will be able to deliver snackable, visual and original content across all platforms and channels worldwide. Our Game Stories and Game Stream will be the first products to bring these experiences to life. This acquisition allows us to pursue an exciting area of growth where one thing is certain – fan discussion will never be the same."
MOCAP Analytics, founded in 2012 by Caltech PhDs, Arian Forouhar and Eldar Akhmetgaliyev, has created original sports content for years, starting through an agreement during the 2012-2013 season with their hometown Golden State Warriors, the first team to use their technology.
"Sports storytelling is an area where machines and humans can work together to enrich the fan experience and stir conversation," said Arian Forouhar, Co-Founder and CEO, MOCAP Analytics. "We now have a unique position in the marketplace by combining unfettered access to player-tracking data, established partnerships spanning broad distribution channels, and powerful data storytelling capabilities. Teaming up with the global leader in this space allows us to stay on the cutting edge of sports and technology and to extend the reach of our data storytelling around the world."
Since it was founded 16 years ago, Sportradar has served as a trusted resource to the most influential and notable sports and leagues. The company has partnered with the NFL, NBA, NHL, ITF, esports tournament organizer ESL, and many others worldwide. Leading broadcasters, digital publishers, app developers, teams and brands use Sportradar's feeds and solutions to connect with fans. Sports Illustrated is the first to use Game Stream to deliver immersive 3D player-tracking experiences to NFL fans.
"This season marks our first in partnership with Sportradar, who will serve as our Official Provider of Real-time NBA League Statistics," said Ken DeGennaro, NBA Senior Vice President, Media Operations & Technology. "We look forward to continuing to work with the joint team as they deliver great data-driven stories to our fans in the U.S. and around the world."