By
William
- 7 March 2022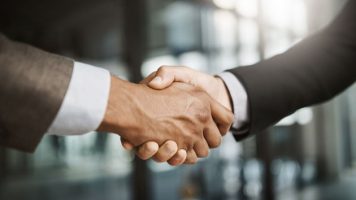 Sportradar has become an official partner of Bowl Season from the start of the 2022-23 season.
Sportradar will act as an advisor to Bowl Season as the organisation works through how to best enter the sports betting space in a responsible manner, as well as identify ways to participate in the overall value chain through a variety of commercial opportunities.
The agreement includes sponsorship of Bowl Season's Annual Meeting with a focus on educating the organisations membership on the evolving world of sports betting, as well as the opportunity to expand the scope to include Sportradar's Integrity Services.
The new relationship reflects Sportradar's efforts to strengthen its college sports offering for its partners and customers. In 2021, Sportradar acquired a coaching, scouting and analytics platform in collegiate sports, Synergy Sports, which has been a trusted provider to college teams since 2007.
In the past year, Sportradar also struck integrity partnerships with multiple college athletic conferences, as well as launched the company's Direct-to-Consumer OTT platform with a college sports partner.
"Millions of sports fans look forward to Bowl Season each year. We see untapped potential in the collegiate sports space, and this multi-faceted partnership will help the organisation enhance an already exciting experience for their fans and reach a broader audience," commented Sportradar Chief Commercial Officer Ed Blonk.
"Sportradar's expertise in creating immersive experiences for sports fans is a perfect fit for Bowl Season," said Bowl Season Executive Director Nick Carparelli.
"Sportradar will be a great resource to Bowl Season, playing a major role at our Annual Meeting this coming spring and educating our membership on their wide array of services. We're thrilled to partner with Sportradar and look forward to working with them."