By
Phil
- 28 March 2018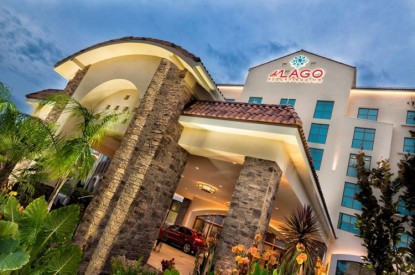 Having only been open for just over a year, the US$440m del Lago Resort & Casino in the Finger Lakes in Upstate New York is hoping to secure a better tax rate to ease its struggling revenues.
It has accused one of competitors the Seneca Nation of Indians in western New York of not paying its taxes and reinvesting that cash on marketing incentives to take players from del Lago saying this was 'a blatantly unfair competitive disadvantage.'
Tom Wilmot, the main Owner of the casino, said the property needed 'some help' adding that whilst it was 'paying the bills' the venture would not be 'sustainable' long term.
Casino spokesman Steven Greenberg explained that the Seneca Nation ceased making tax contributions to New York state and to the local governments last year. allowing it to reinvest $50m into additional promotions and incentives in the Rochester area, to take customers from del Lago. He has asked for 'a fair, competitive market place.'
Del Lago pays 37 per cent to the state on its slots and 10 per cent on its table games whilst the Oneidas are taxed at 27 per cent of the slot revenue but nothing on the table games revenue.
The Senecas slammed del Lago's claims, saying they had 'unrealistic expectations' when they applied for their gaming license.
The property fell $100m short of its estimated first year of earnings and was downgraded by Moody's in January from 'stable to 'negative.'
Moody's Keith Foley said: "Despite the fact that del Lago Resort Casino opened on time and on budget and has substantially grown total gaming revenues generated in its primary market area, the property's revenue ramp-up is well below Moody's expectations. Without a substantial improvement in revenue, del Lago will not be able to achieve a level of performance that can support its existing debt capital structure."
Del Lago opened on February 1, 2017 with nearly 2,000 slot machines and 100 table games. Its owners had predicted first-year gaming revenue of US$250m.
It generated around $147m in revenue in its first year around 44 per cent below expectations.