By
Phil
- 22 July 2022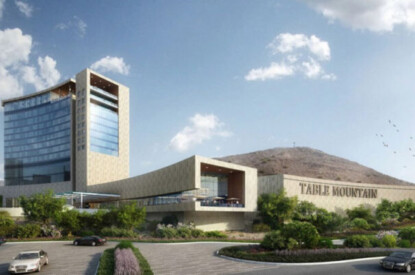 Table Mountain Rancheria has the cut the ribbon on its grand opening of the Table Mountain Resort Casino on July 21, 2022, as the 'newest, greatest and truly luxurious Native American Indian Gaming Casino in the San Joaquin Valley.'
The new Table Mountain Casino Resort is adjacent to the current Table Mountain Casino (TM Classic) where it all started 35 years ago for Table Mountain Rancheria.
Table Mountain Casino Resort will maintain a no-smoking policy with designated Smoking Areas and will feature: A Beautiful 12 Floor Tower that will Host 171 Hotel Rooms, including Luxurious Suites that allow for a breath taking Sunrise & Sunset View of our San Joaquin Valley from the furthest point of the North Valley to the Southern Valley, and some say you can see it from Hwy 41 just past the Valley Children's Exit.
The new 110,000 sq. ft gaming floor features high ceilings and chandeliers with over 2,000 state of the art slots and classic favorites, 33 table games, VIP High Limit Room with High Limit Slots and High Limit Table Games.  The Dragon's Den Card Room that is a one of a kind awe moment for our Table Games Dealers and Guests to come that will have special features that can only be earned in that specific room.
Entertainment & Convention Room (23,000 sq ft) can be divided into four rooms for Conferences, Weddings, Reunions, Receptions and Business Meeting.  Entertainment seating will be up to 2,000 guests and will host an abundance of headliner entertainers. 
CEO John Dinius said: "It's obviously a beautiful facility. It's very sophisticated, it's very contemporary, but I want people to know we are not trying to be Las Vegas. We are still that hometown, unpretentious type of experience. It's a much nicer facility, and it gives us more tools in our tool belt to be able to take care of our guests. From gaming departments to the gaming commission, from facilities to food and beverage, every division of our organization worked collaboratively toward the goal of opening the premiere gaming property in California. I thank each and every one of you for your commitment to this project and your dedication to this tribe."