By
Phil
- 29 March 2017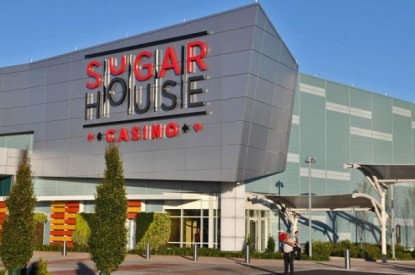 A series of gaming bills are looking to change the landscape in Pennsylvania with one attempting to legalise online gaming, one looking to criminalise it and another looking to add up to 40,000 Video Gaming Terminals to licensed bars, truck stops and off-track-betting halls across the state.
Pennsylvania's legislators discussed the pros and cons of legalising and regulating online gaming at a joint Senate hearing in Harrisburg where four Pennsylvania state senators introduced an online gambling and gaming reform bill, Senate Bill 524. It would legalise daily fantasy sports, skill-based slot machines, multi-state progressive slot machines and tablet gaming at some airports. Proposals include a $10m licensing fee and tax rates of between 15 and 25 per cent.
Pennsylvania would generate hundreds of millions of dollars in new tax revenue should the state pass legislation to legalise and regulate online casino games and poker.
For the five-year period from 2018 through 2022, Pennsylvania is projected to add around $426m to state coffers from legal, regulated online casino games and poker through upfront license fees, revenue taxes, and renewal fees, according to the report, which was authored by Robert DellaFave, Senior Analyst for PlayPennsylvania.
In all, Pennsylvania will generate some $230m in total revenue in the first full year after legalisation and regulation. Annual revenue is projected to grow to $364m by 2022, with the majority of the revenue will be generated by new customers rather than siphoning off revenues from existing casinos. The findings are consistent with the performance of New Jersey's legal online casino market.
"Pennsylvania's casino industry is beginning to show a few chinks in the armour. Revenues are slipping," Mr. DellaFave said. "Online gambling in New Jersey helped Atlantic City reverse course, and will prove even more effective at facilitating the growth of the Pennsylvania market. Going forward, online gambling will provide the state with a reliable source of recurrent tax revenue that will scale consistently over the next five years."
With Sands Bethlehem, owned by Sheldon Adelson, a fierce opponent of online gaming, seemingly being sold to MGM, there could soon be only one casino operator in the state who doesn't want online gaming.
Parx CEO Anthony Ricci said at the hearing: "I find it impossible to assume that a brick-and-mortar casino paying 59 per cent in taxes will not lose significant business to an online operator paying 15 per cent in an open, unprotected market. It is clear that the net effect of these proposals [VGTs and online gambling] will be a reduction in gaming taxes for the Commonwealth, along with thousands of jobs and hundreds of millions of investment dollars by the brick and mortar operators."
Ten of the state's casino operator spoke out in favour of the online gaming legislation.
A spokesperson at Mount Airy Casino said: "Mount Airy fully supports the legalisation of internet gaming with reasonable license fees and a tax rate commensurate with the rate imposed in New Jersey. Internet-gaming will provide a critical new source of tax revenue for the Commonwealth and new local share tax revenue to assist local communities. In addition, it will protect consumers from the existing illegal market."
Valley Forge Casino President and CEO Eric Pearson said: "Pennsylvania has an opportunity to be among the first in what will be a significant growth opportunity for the industry moving forward. As we can see from our neighbouring state to the east, once the internet gaming market is established, then a real opportunity for consistent healthy growth exists. If internet gaming is considered here in Pennsylvania, then I ask that it not discriminate against Category 3 casinos and allow us to participate in this exciting new area."
Donn Mitchell, Chief Administrative Officer for Lady Luck's parent company, Isle of Capri Casinos, said: "Isle of Capri is supportive of the commonwealth authorizing IGaming so long as the expansion is run through the 12 brick and mortar casinos. Legalising on-line gaming through the existing casinos will allow current licensees to drive new customers to their facilities and increase revenues to the state."
Richard Schwartz, President of Rush Street Interactive, part of the SugarHouse group, said: "We believe that if properly implemented, online gaming represents a unique opportunity to increase the health and financial performance of the brick-and-mortar casino industry in Pennsylvania while at the same time generating significant licensing fees and tax revenues for the Commonwealth.There are few other 'marketing programs' in the industry that share this same capacity to generate new players and grow the spending of existing players in such a fashion that it will materially improve the performance of the brick and mortar casinos in the Pennsylvania. Bricks and mortar casinos and online gaming increasingly offer different and complimentary services and experiences. We believe that online gaming represents an exciting opportunity to increase the health of the brick-and-mortar casino industry in the state of Pennsylvania, while generating licensing and tax revenue for the Commonwealth."
The bill has the backing too of Pennsylvania Gaming Control Board Executive Director Kevin O'Toole. He said: "The Board has the expertise to recommend that any expansion of casino-style gaming, including Internet gaming and fantasy sports, be placed under the purview of the Board if enacted by the General Assembly and the Governor. We believe that efficiencies can be achieved by using the experience of our employees and that we can adequately protect the public and the integrity of gaming in these areas."
Despite the support of the gaming sector at the hearing, a group of legislators would rather see online gaming criminalised.
House Bill No. 801 states that the Gaming Control Board 'shall not promulgate rules and regulations allowing any form of internet gambling.'
"No individual or entity shall solicit, invite, collect or accept cash or any other form of currency through the internet for the purposes of wagering or betting," the bill reads. "No individual or entity shall organise, or cause to be organised, any type of gambling event that is held over the internet."
Another part of the gambling expansion package would thousands of video slot machines located throughout the state at Pennsylvania's bars and clubs. The proposal is completely opposed by the casino operators.
It would see as many as 40,000 machines flood the market, generating as much as $100m in the first year and up to $500m each year within five years.
Senator Guy Reschenthaler, the sponsor of the bill that hasn't been introduced yet, explained: "Pennsylvania State Police estimate over 40,000 illegal VGTs, 40,000 illegal VGTs, are now operating in Pennsylvania and these illegal machines exist in an unlicensed, unregulated, untaxed platform. We need to legalize this industry to bring it out of the shadows."
The proposal would grant a licensed liquor establishment five machines per location while truck terminals and off-track betting parlors would be allowed 10 machines. Maximum bet would be capped at $5 and the maximum payout limited to $1,000.