By
Phil
- 9 January 2020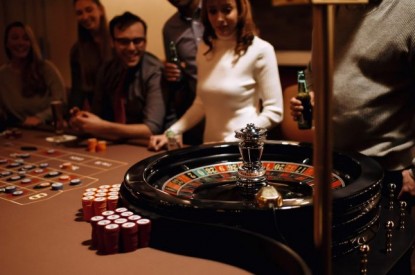 The iconic New Hampshire greyhound racing track, known for nearly four decades as Seabrook Park, has completed a yearlong, multi-million-dollar remodel and has rebranded itself as The Brook.
The Brook, now America's largest charity casino, is reimagining charitable gaming in New Hampshire, a state that directs 35 per cent of gaming revenues directly to local organisations. In January 2019, the historic 75-acre property was acquired by Nevada-based Eureka Casino Resorts, a 100 per cent employee-owned company that has remodelled the 90,000sq,ft facility, located a short drive from Boston just over the Massachusetts border.
"Sometimes you are out to do good and sometimes you are out for good fun. The Brook gives you a beautiful and exciting place to do both," said Chief Executive Officer Andre Carrier. "New Hampshire has had charity casinos for years, but it has never had a true 'casino experience.' The Brook changes all of that."
Carrier continued, "At Eureka, our 'why' and our 'way' are at our core. In New Hampshire, our 'why' is to be the largest, most successful charity casino in the world, and our 'way' is always to serve our guests, community, and one another with care, compassion, and dedication as a 100 per cent employee-owned company."
The latest addition to the renovation project is an ultramodern Racebook and sports viewing area, the largest of its kind within 300 miles, at the only pari-mutuel facility in New Hampshire. The new space, "The Stadium," offers stadium seating on couches and movie theater-style chairs with three cinema-size 4K video displays and over 150 televisions, making it the premier destination on the Seacoast for watch parties and date nights, plus group and corporate events.
"I was excited and delighted to see the new renovations at 'The Brook' unveiled today," said Seabrook Town Manager Bill Manzi. "The Town of Seabrook looks forward to first-rate gaming and entertainment at this beautiful new facility, and is deeply appreciative of the major investment in Seabrook made by Eureka."
In addition to simulcast racing seven days a week, The Brook's charity casino features table games such as blackjack, roulette and Cajun Stud and is the only New Hampshire casino with Stadium Gaming technology. In addition, the poker room has a regular schedule of daily cash games, tournaments, and special events. The remodel also introduces a retro arcade, complete with pinball and classic 80s and 90s video games.
Eureka Casino Resorts launched in 1997 and in 2015 became Nevada's first employee-owned hotel-casino company. The company was recently named one of the Top 100 Medium Workplaces in America by Fortune magazine for a second consecutive year.