By
Phil
- 8 January 2021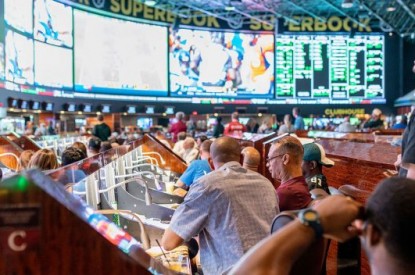 The SuperBook sportsbook based in Las Vegas at the Westgate is now available for the Colorado sports betting market to download as an app, becoming the 17th app to launch in the state with the news that a retail sports betting location will be opened at The Lodge Casino in Black Hawk
It also marks the first venture outside of the state of Nevada for the SuperBook. It has partnered with The Lodge Casino in Black Hawk to provide both an online and on-site sportsbook option to prospective bettors.
Jay Kornegay, Executive Vice President of Operations at the Westgate SuperBook, said: "We're thrilled to be in Colorado. It certainly means a lot as Colorado holds a special place in my heart. I still feel part Coloradan, even though I've been out here in Vegas for many years now. But to have our first launch in this great state is something special.There are a few things that are very attractive to it. The tax rate (10 per cent). Remote signups is always attractive for an operator. What separates us from some of the others is we have a very expansive menu. We're price friendly. We have better odds, in most cases. Hooking up with the Lodge is certainly a plus as well, as many people in Colorado are familiar with the great partners we have."
"Whether it's pricing in the splits that we have, we always encourage people, and this is what we've seen out in Nevada, most sports players eventually will have two to three accounts. And we highly recommend that. Once they do open up a number of accounts, they're going to see the difference between our product and some of the others because we have a tremendous menu. We focus on Colorado sports. As you can imagine, we really want the hometown flavor in each state that we operate, but especially in our first launch here in Colorado we have focused on the Colorado teams. Colorado has the potential of being a top five state for a long, long time."
"We are excited to announce that we will be breaking ground on our SuperBook retail outlet at the Lodge later this month in January. We hope to have it done completely probably in March. We probably won't make March Madness, unfortunately. The pandemic has really slowed this down, just like it has affected the rest of the world. It certainly has affected our world in this launch. But right now, we just want to make sure we get it right. We know that this is more of a marathon than a sprint.
"We are looking for about 26 TVs up there. We will have three betting windows. We're putting in a brand new bar up there as well. The SuperBar. That will be right in the viewing area. It's not going to be 30,000-square-feet like you see in Las Vegas. But it's going to be an area that I think many sports fans are going to be able to enjoy."