By
Phil
- 25 January 2023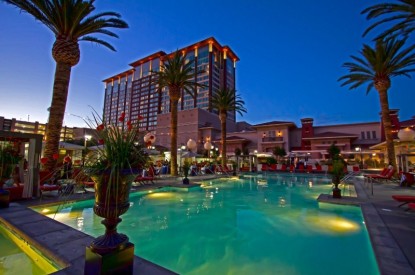 Thunder Valley Casino Resort will officially unveil The Venue at Thunder Valley, the property's new 150,000-square-foot entertainment venue, with an exclusive ribbon cutting ceremony on Tuesday, 14 February at 11 a.m.
Guests in attendance will be invited to take guided tours, enjoy concessions, and experience The Venue prior to the property's much anticipated Presidents' Day Weekend grand opening celebration with performances by Eagles (17 February), Bruno Mars (18 February) and Santana (19 February).
"The United Auburn Indian Community and Thunder Valley Casino Resort are elated to officially unveil and commemorate The Venue at Thunder Valley," said Dawn Clayton, General Manager of Thunder Valley. "The Venue is unlike anything the region has seen and we look forward to kicking off our grand opening weekend by welcoming our first guests to an extraordinary ribbon cutting celebration."
The Venue has 4,500 seats and will host musical acts, comedic performances, and sporting events year-round. It also will provide large event space for conferences and banquets.
The Venue's facilities have been designed with a vision that is both modern and sophisticated and features multi-level spaces and amenities, cutting edge sound and video systems, abundant concessions offering food, beer, and wine, and much more.
The $100 million venue was constructed by McCarthy Building Companies and OTJ Architects.
This invitation-only event will include members of the United Auburn Indian Community Tribal Council, Thunder Valley Executives, local elected officials, chambers, and community groups.