By
Phil
- 14 December 2022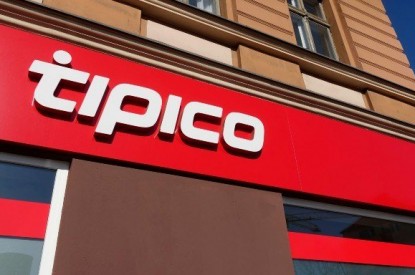 Tipico Sportsbook, a leading sports betting operator that will be making its Ohio debut in January, today announced an exclusive sportsbook welcome offer for new Ohio users in partnership with the Columbus Crew. The offer – called The Tipico '96 Welcome Offer – includes a $96 Crew Team Shop voucher that is exclusive to new Ohio users who open a Tipico sportsbook account between now and Tipico's anticipated Ohio launch on January 1, 2023.
The Tipico '96 Welcome Offer, which is named to honor of the Club's founding as the first club in MLS in 1996, includes a 150 per cent sportsbook Deposit Match up to $150 and a $96 digital voucher to the Crew Team Shop at Lower.com Field.
New Ohio users can claim the $96 Team Shop voucher by making a verified, real-money sportsbook account with Tipico and make a qualifying $50 deposit. The offer can be claimed at the following link: https://www.tipico.com/us/oh-register-crew-96. The voucher is redeemable at the Crew Team Shop, which is located at the Southeast entrance to Lower.com Field, next to the American Electric Power gate.
"Fan devotion to US soccer is on the rise," said Adrian Vella, CEO of Tipico North America. "The exciting Tipico '96 Welcome Offer acts to deepen Tipico's strong partnership with the Columbus Crew and its supporters. With the incorporation of a Tipico deposit match and Crew Team Shop voucher, Crew fans will be able to gear up for the MLS season and place a bet to further enhance their Crew experience."
Tipico, who became the Official Sports Betting Partner of the Columbus Crew earlier this year, activated with the Crew throughout the month of November at each of the Club's World Cup Watch Party events hosted at Lower.com Field. Fans visited the Tipico tent at each of these events to obtain special offers as well as learn more about the company's upcoming launch in Ohio.
Tipico is officially accepting deposits in the state of Ohio as of December 1, 2023, with wagering becoming available to users on January 1, 2023.