By
Phil
- 23 September 2014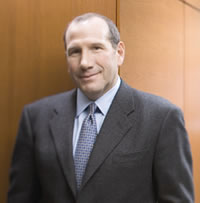 TransAct Technologies has expanded its existing, exclusive multi-year distribution agreement with Suzo-Happ to now include all European territories beginning on January 1, 2015.
This makes Suzo-Happ the exclusive global distributor of TransAct casino and gaming printing solutions to casino and gaming operators in the US as well as both operators and manufacturers in Europe and Asia. In September 2013, TransAct entered into an agreement with Suzo-Happ to market and distribute the company's casino and gaming printing solutions in most areas of the world, excluding Europe. As a leading supplier of engineered component solutions for gaming customers worldwide and with a European sales and marketing team of 70 professionals in seven European countries, Suzo-Happ is uniquely positioned to further enhance TransAct's distribution network in the European marketplace, building upon the success achieved in the first year of this unique partnership.
Bart Shuldman, Chairman and Chief Executive Officer of TransAct Technologies, said: "Over the last year, we have worked in close partnership with the team at Suzo-Happ to bring TransAct's gaming industry solutions to their customers through a wide-ranging agreement that has significantly broadened the worldwide distribution network for our award-winning products. Our expanded agreement now includes European gaming markets, building on the successful foundation we have already established. As a result, Suzo-Happ is now the Company's exclusive global distribution partner for our innovative Epicentral promotion and bonusing software system as well as our industry-leading Epic® printers for gaming devices and in-casino kiosks.
"We are excited to leverage Suzo-Happ's established global relationships to further expand the addressable market in Europe and beyond for our Epicentral bonusing solution as well as our award-winning Epic printers. Today, Epicentral is demonstrating proven results in an environment where casino operators are looking for ways to optimize their marketing efforts to drive revenue growth. With initial deployments of Epicentral on over 10,500 electronic gaming machines at 11 casinos in the United States, Europe and Latin America, we believe this expanded relationship with Suzo-Happ will allow us to aggressively pursue new opportunities in different markets and help drive further visibility for the benefits Epicentral brings to day-to-day casino operations. In addition, we believe Suzo-Happ's extensive distribution footprint in the European market will drive additional opportunities to increase the leading market share of our Epic printers which are clearly the gaming machine printer solution of choice."
Marcel Oelen, Managing Director Europe for Suzo-Happ, added: "We strive to find and grow strategic partnerships where we can bring real solutions that add measurable value to both manufacturers and operators. TransAct is a perfect fit with that business philosophy and we are excited to include TransAct's best-in-class products in our product range."
Eurocoin had served as the exclusive distributor of TransAct's casino and gaming printing solutions to customers in Europe since January 2003.
Mr. Shuldman added: "On behalf of the entire TransAct team, I want to thank Colin Veitch and his team at Eurocoin for all their assistance over the past 12 years. They have been an invaluable partner in helping us grow our business across Europe."