By
Phil
- 14 May 2020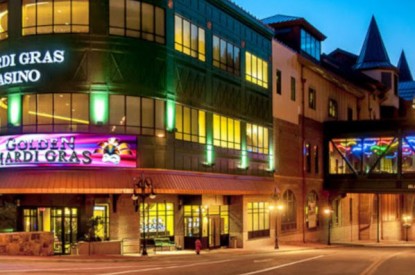 Full quarter results at Twin River Worldwide were impacted by mandated shut-down of property operations in mid-March Holdings, but there were signs of moderation and recovery at Twin River Lincoln continued prior to its closure.
Revenue for the first quarter of 2020 decreased 9.5 per cent to $109.1m from $120.6m in the first quarter of 2019. Net loss for the first quarter of 2020 was $8.9m, a decrease of $26.5m, or 150.5 per cent, from net income of $17.6m in the first quarter last year. Adjusted EBITDA for the first quarter of 2020 was $22.1m, a decrease of $21.8m, or 49.7 per cent, from $43.9m in the first quarter 2019.
Prior to the shut-down, results were robust with revenue in the first two months of the year up $17.1m, or 23.4 per cent, to $90.3m compared to $73.2m in the prior year period. While net income during these two months was down $4.2m, or 43.9 per cent, adjusted EBITDA was up $2m, or 8.2 per cent, year-over-year.
Twin River Worldwide Holdings owns and manages seven casinos, two in Rhode Island, one in Mississippi, one in Delaware, and three casinos as well as a horse racetrack that has 13 authorised OTB licenses in Colorado.
The company saw strong results in the first two months as all properties were up year-over year in both revenue and adjusted EBITDA with the exception of the company's Twin River Casino Hotel in Lincoln. The increases noted include the addition of Dover Downs and the Black Hawk Casinos in the current year period and were partially offset by the impact of new competition at Lincoln, which continued to show signs of moderation and recovery in the first two months of 2020. February 2020 represented the strongest operating contribution at Lincoln since the recent competition opened and the Company believes it was on track to exceed its recovery expectations.
George Papanier, President and Chief Executive Officer, said: "During these times, our highest priority is the health and safety of our team members, customers and communities. We continue to support the actions taken by state and local officials to help slow the spread of COVID-19, including the temporary closure of our properties, and continue to look to provide assistance wherever possible."
"Our Company started the year strong, reporting year-over-year revenue growth of over 23% in the first two months of the quarter," Mr. Papanier continued. "While our full quarter results were meaningfully impacted by the closure of our properties in March, we have taken broad-based actions to reduce expenses and enhance liquidity. Our leadership team has also remained hard at work executing on key strategic growth initiatives, including our recently announced deal to acquire three casinos from Eldorado and Caesars to further expand our geographic diversity and enhance our financial profile. Despite near-term uncertainties, we are confident that our strong balance sheet, liquidity and long-term strategic planning will enable us to emerge from this crisis in an even better position."
Twin River is in the process of establishing a prudent, multi-phased approach to re-open its facilities. The plan will include, among other things, screening of team members and guests upon entrance of the properties, thermal imaging cameras, enforcement of social distancing guidelines, including spacing between VLTs and limited or no table games to start, frequent cleaning and sanitising protocols for all areas, mask protection, and public awareness signage.