By
Phil
- 16 May 2022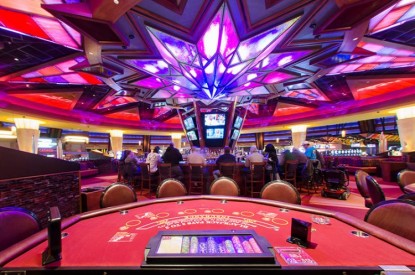 On Saturday, 7 May from the Mohegan Sun FanDuel Sportsbook, two guests combined for huge winning tickets on Kentucky Derby wagers. The first was a successful "Superfecta" where a player correctly picked the first four finishers in sequence in the Kentucky Derby, winning $321,500 off a $1.00 wager in the process. Another player at Mohegan Sun's Derby Day party placed 50 cents on a "Pick 5" bet and scored $247,215. Rich Strike, who had 80-to-1 odds to win, took home the Kentucky Derby crown this past Saturday.
"We saw two of the biggest horse racing wins ever at Mohegan Sun on Saturday and we congratulate the two players that placed these incredible wagers," said Brad Bryant, General Manager of Mohegan Sun FanDuel Sportsbook. "We also had numerous guests win big by picking the Kentucky Derby winner, Rich Strike. It was a thrilling day at the sportsbook, and we are excited to have many more like it."
The 11,000 square-foot Mohegan Sun FanDuel Sportsbook celebrated its grand opening on March 5, 2022. The new venue at Mohegan Sun features mezzanine seating, 220+ luxury seats, a full dining menu, an immersive 140-foot wide high-def video wall, 40 easy-to-use self-betting kiosks, various live-teller windows and a drink menu that includes an array of local, domestic, and imported beers and creative mixed drinks like the Jesus Shuttlesworth, consisting of Knob Creek Rye Mohegan Series 1, Fruitful Blackberry liqueur, lime sour and Fever-Tree ginger beer.