By
Phil
- 8 April 2021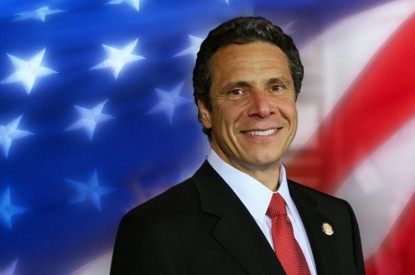 The New York Senate has green-lit legislation that would allow online and mobile sports betting in the state for the first time as part of its budget for its fiscal year 2022.
It will follow a controversial limited-operator model with the New York Lottery issuing requests for proposals from two mobile betting operators, with skins available for four online operators who would have to pay between 50 per cent and 55 per cent of revenues in tax. New York won't at this stage allow in-stadium betting kiosks at Yankee Stadium, Madison Square Garden or other major New York sports venues.
New York Governor Andrew Cuomo said: "Mobile sports betting will pass. It will generate $500m annually for youth sports education. The law allows the state to directly operate mobile sports betting. So the $500m will go to the state, rather than a lot of middle men who operate mobile sports betting, which is what many other states have done. This is like the state lottery where we operate it and we get the resources. The law does not authorise any new casinos. I am opposed to any casino authorization plan that is subject to politics. We have a Gaming Commission that makes the decision on the merits. There's a lot of money involved in casinos. There's a lot of lobbyists, there's a lot of political contributions and I want to make sure that any decision that is made is made purely on the merits and I'll have nothing to do with a casino plan that can be politicised.
"Our plan – we have three main goals – number one, manage COVID. Number two is COVID relief, make up for the damage that has been done over the past year. And third, seize this moment to actually reposition New York, reimagine New York, reconstruct New York, renew New York for the next 20, 30, 40 years."
Mr. Cuomo said: "The future belongs to the economy and the region that adjusts to our new reality the fastest and I think this is an opportunity for New York to capitalise. COVID is not just going to go away. COVID had transformative impacts on society and I think it's important to realize that. If you just think that COVID is going to pass like a season and everything is going to go back to normal, then I think you failed to understand the impact of what we just went through."
Mr. Cuomo added: "That's why this is a New York moment. That is our opportunity. That's who we are. We are survivors, we are entrepreneurs, and we will get up and we will re-envision, reimagine and rebuild, and this action plan invests in us to do just that."
The state's three gaming tribes will also be included in online sports betting. The Oneida Nation is in a partnership with Caesars/William Hill, Akwesasne Mohawk is teaming up with FOX Bet whilst the Senneca tribes could yet be excluded.
In terms of a casino being added to Manhattan, a draft bill has mentioned 'siting a gaming facility within the City of New York.' A 20-man advisory board will be set up to review that proposal.
Senator Joseph Addabbo, said: There's a lot of opposition to opening a casino in Manhattan o have a gaming license in New York state is a commodity. There are those that would be willing to pay this money up front."
Current legislation allows for three new casinos to be authorised in the downstate region beginning in 2023, an area that includes the city, the lower Hudson Valley and Long Island.