By
Phil
- 17 December 2014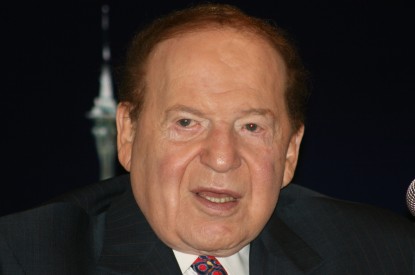 The RAWA (Restore America's Wire Act) anti-online gambling bill did not pass through Congress hidden in the federal budget bill as some speculated.
Las Vegas-based casino mogul Sheldon Adelson, was expected to have enough clout to get the bill passed. But it didn't happen, thus impeding the anti-online gambling efforts of Adelson and his alleged cohort that includes various lobbyists and surprisingly Internet gambling's top proponent Senator Harry Reid.
USPokerSite.net explained that Senator Reid had gambling supporters nervous because of a possible alliance between him and Mr. Adelson spawned from the simple fact that the billionaire could wipe out Mr. Reid's career with one fat check in the upcoming re-election in 2016.
"Now according to the article, rumours that Mr. Reid had switched sides in an effort to save control over the Senate were squashed when a repeat of 2006's UIGEA did not in fact happen," the operator stated. "Reid has illuminated his stance on Internet gambling to be opposed to it, save for online poker, which he deems to be a game of skill and in a different class than other casino games. Whether or not Adelson and Reid are in fact just old friends or if one is offering financial support to the other is something this article attempts to uncover.
The paradox here though seems to lay in the fact that Adelson's severe stance against online gambling. A thriving and regulated Internet gambling industry would inevitably mean less revenue for the land-based casinos, namely in this case the Venetian, the Palazzo, and other US casinos owned by Las Vegas Sands Corporation, owned and operated by Adelson himself. Nonetheless, casino revenue in the US is better than ever, according to the article, while regulated online gambling has not made any significant progress. The plateau in the success of legal Internet gambling is apparently a result of the non-federal approach to regulation.
Other casino operators, however, have a different opinion on online gambling. The powers that be at Caesars Entertainment, for instance, are reportedly happy that the bill wasn't swept through without its due time and debate on the Senate and House floors."