By
Phil
- 8 October 2020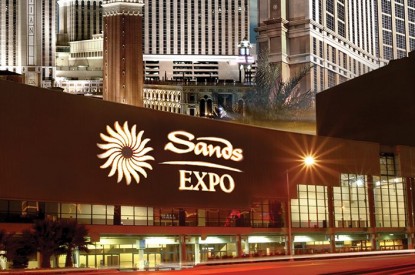 The Venetian Resort Las Vegas and Sands Expo & Convention Center, home of G2E Las Vegas, has launched several initiatives to provide meeting professionals with guidance on the safe return of meetings and tradeshows to Las Vegas, as part of the convention center's Venetian Clean Commitment.
Earlier this year, The Venetian and Sands Expo were among the first major convention centers to share protocols for meetings during the COVID-19 pandemic. These Venetian Clean guidelines were put to the test this summer when the resort hosted a major television production in its convention center.
The operator stated: "We created our Venetian Clean Commitment to reassure our visitors and Team Members that their health and safety are top of mind. Our efforts laid out below explain our response to COVID-19. Our new cleaning practices for hygiene and sanitation exceed our already high standards. We are meeting or exceeding the requirements of the CDCAs you enter the resort, thermal scanners – to detect raised temperatures – are at each entrance. The state of Nevada requires face masks to be worn in public areas, and FDA-approved masks are worn by all Team Members. Complimentary masks are available to guests at thermal scanning stations at every entrance. The frequency of cleaning and disinfecting has been increased in all public spaces. We're focusing on high-touch surfaces. High-touch surfaces include door handles, escalator and stair handrails, and elevator buttons. Guests and Team Members must practice physical distancing. Staying at least six feet apart from others will help minimise risk. Keep this in mind while standing in lines, using elevators, or moving around the resort."
The Venetian has played a pivotal role in the "reimagining" of the meetings and tradeshow experience in Nevada. A mock tradeshow was recently staged in the Sands Expo exhibit hall, working in collaboration with government partners, public health experts, and the largest resort companies on the Las Vegas Strip, as well industry vendors.
Nevada state leadership, including Governor Steve Sisolak, and other meetings industry professionals, recently toured the set up to see the physically-distanced meeting, tradeshow, and event setups, as the state was finalising new guidelines for public gatherings.
The 296,000 square-foot exhibit followed the guest journey of a tradeshow, from attendee arrival, through registration, and into the exhibit hall, where exhibitor booths, educational sessions, food courts and general sessions were staged to demonstrate physical distancing protocols and sanitization procedures.
Sands explained: "We have new cleaning measures in our Congress Center and Sands Expo Convention Center. Public spaces like restrooms, escalator rails, meeting rooms, and exhibit halls are part of that list. Seating capacities and floor plans are reviewed on an event-by-event basis at this time. Transparent barriers provide distancing needs."
To verify its Venetian Clean standards, The Venetian Resort aligned with Bureau Veritas, a nearly 200-year-old world leader in testing, inspection, and certification. Bureau Veritas has developed the Safe Guard Hygiene Excellence and Safety Label to support the operational activities for The Venetian. The Cleveland Clinic serves as the Medical Advisor for Bureau Veritas' health, safety and sustainability programs, including Safe Guard.
The partnership between The Venetian and Bureau Veritas included an on-site inspection and a thorough review of the resort's Venetian Clean protocols. Through this certification, and subsequent ongoing reviews, the Safe Guard label can provide comfort that the resort — from the suites of the hotel towers to the meeting space of the Congress Center — is ready for meetings and conventions.
As part of the industry-leading Sands ECO360 program, The Venetian Resort created the Green Meetings program to help minimize the environmental impact of an event. This program's newest initiative is an innovative recycling program to keep disposable COVID-19 face masks out of local landfills. As part of this pilot project, the discarded masks are collected on-site at The Venetian Resort and Sands Expo, and sent to a recycling facility where they are separated, shredded and densified into a crumb-like raw material.
This material will be used to make repurposed products such as composite lumber for shipping pallets, railroad ties and composite decking. This project will help provide "proof of concept" for such recycling, to encourage others in the meetings and hospitality industries to replicate the program.
Additionally, the resort has created the Venetian Clean Guide to Meetings, a comprehensive set of protocols that contemplates the entire customer journey and provides guidelines on delivering a highly controlled, organised, and safe environment for meetings and events.