By
Phil
- 17 December 2016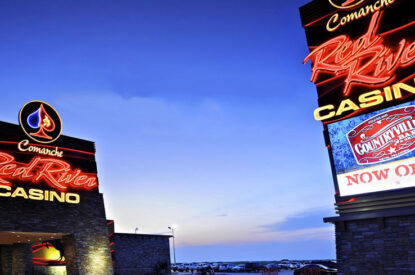 VGT's Mr. Money Bags' Easy Money Jackpot has hit again, this time for an incredible, life-changing $631,634.29.
The jackpot was hit at Comanche Red River Hotel Casino in Devol, Okla. Now the Mr. Money Bags' Easy Money Jackpot progressive resets to its start-up jackpot of $250,000.00.
Since its launch last year, Easy Money Jackpot has paid out more than $7m in top jackpots to more than 20 winners across North America, with the top jackpot hitting at an average of once every few weeks.
"What's unique about Mr. Money Bags' Easy Money Jackpot is that it adds to the fun and entertainment of the widely popular VGT games that players everywhere know and enjoy," said VGT President Jay Sevigny. "The progressive adds a new level of excitement to the casino floor, and is another reason for Class III operators to consider taking advantage of Class II opportunities."
Mr. Money Bags' Easy Money Jackpot is a 3-reel mechanical wide area progressive and appears on top of eight player-favorite VGT game titles: 777 Bourbon Street, Crazy Cherry, Hot Red Ruby, King of Coin, Lucky Ducky, Mr. Money Bags, Reel Fever and Smooth as Silk.
The progressive is available for play now at 100 casino locations across North America, and is available for installation in all North American Class II jurisdictions.