By
Phil
- 12 February 2020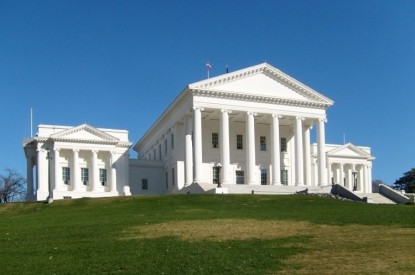 New laws that would allow casinos to be built in Portsmouth, Norfolk, Richmond, Danville, and Bristol, pending voter referendums in each city will go before the full Virginia State Senate for the first time.
Major changes made to the bill's tax structuring will see a 27 per cent tax on the first $150m in casino gaming revenue, a 31 per cent tax on revenues between $150m and $300m and a 40 per cent tax on revenues above $300m.
The Bristol Resort and Casino group, which would see a partnership between Hard Rock International and local partner the United Company, said: "We are still reviewing the specific changes to the bill and this is a long process before session ends. That being said, we are pleased to have the legislation that specifically includes the five original cities pass yet another committee and we look forward to the upcoming floor vote."
The Eastern Band of Cherokee Indians (EBCI) also wants to build and operate a casino in Washington County, Virginia near The Pinnacle, making it the second casino planned for Bristol. The Pamunkey Indian Tribe wants to build casinos in both Norfolk and Richmond whilst Chicago-based Rush Street Gaming is looking at a project in Portsmouth.
Other changes to the bill include the requirement that all slot machines in casinos are connected to a central gaming system. Colonial Downs Group would be able to offer an extra 2,500 historic horse racing games in its venues.
Delegate Barry Knight of Virginia Beach added: "The five locations, which are Bristol, Danville, Norfolk, Portsmouth and Richmond, are economically depressed areas that could use the jobs in the state of Virginia."
Delegate Don Scott of Portsmouth added: "What's most important is that in this bill there is a referendum. Every community will have the final say on what is in their community, and for that reason I would ask that we engross the bill and move it forward."