By
Phil
- 26 February 2019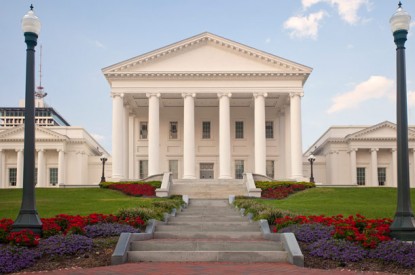 The Virginia General Assembly has approved a bill to green light the introduction of casinos in the state at certain cities matching certain criteria. Tax will be set at between 13 and 15 per cent.
Casinos would be allowed in cities with an unemployment rate of at least four per cent, with a population of at least 200,000. To open a casino, each local authority would need to hold a local referendum.
Referendums are likely to be held in Bristol, Danville, Portsmouth, Richmond and Norfolk. Following the peoples' vote the Governor will then have to sign the bill in. The Pamunkey Indian Tribe has been pushing to build a casino in Richmond and Norfolk.
The Bristol Resort and Casino group wants to build a $250m casino at Bristol Mall.
The group said: "We are pleased that the General Assembly has created a framework for moving forward with this project. We look forward to working with the Governor on this legislation. The resort and casino will provide a major economic boost to the city of Bristol, as well as the entire Southwest Virginia and Tri-Cities region. We appreciate the strong support of our entire legislative delegation, who all see the importance of bringing more jobs and additional tax revenue to the region. As we take the next steps to make this project a reality, we will continue working closely with our local and state elected leaders."