By
Phil
- 17 October 2021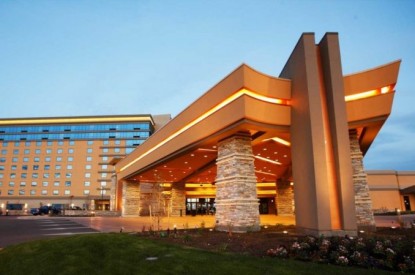 Despite early efforts to bring back the prominent event, Wildhorse Resort and Casino in Oregan has cancelled the 2021 Fall Poker Roundup planned for November.
Wildhorse typically hosts two large poker tournaments each year in spring and fall, the first being held in 2005. Each highly anticipated event attracts more than 400 players eager to claim winnings from a pot that in 2019 was close to $2 million.
In 2020, the pandemic forced organizers to cancel both seasonal tournaments and in 2021 the spring tournament was also cancelled. Organizers were optimistic that a pared down tournament could still take place this November. However, they were unable to enlist enough dealers to make the event work.
In a normal tournament at Wildhorse, 40-50 dealers are required. This year, only a dozen or so dealers could be enlisted, which is not enough for even a smaller tournament. Nearly all qualified dealers were working elsewhere – specifically, the Rio in Las Vegas.
The World Series of Poker, a televised event which began in 1970, ordinarily takes place in April. But, due to the pandemic, the event was rescheduled for November – the same time Wildhorse planned to hold the Fall Poker Roundup. A large number of dealers that Wildhorse would have hired for the fall tournament had already committed to working the World Series.
The absence of an event of this kind represents a significant loss of revenue to hotels, restaurants and retail operations in Pendleton, Oregon, the small Eastern Oregon town located nearest Wildhorse Resort & Casino. But the community has made it through bigger challenges, such as the cancellations of the 2020 Pendleton Round-Up and Pendleton Whisky Music Fest which can bring in 50,000 and 20,000 people, respectively.
"We will have a spring tournament," affirmed Table Games Manager Vern McKay.