By
Phil
- 17 January 2017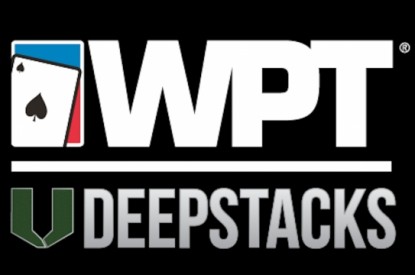 Having recently bought all of WPTDeepStacks, WPT Enterprises has already started operating the WPTDeepStacks brand for Season 4 of the tour, which began January 12, 2017.
DeepStacks Poker Tour, launched in 2012, partnered with the WPT to form WPTDeepStacks in mid-2014, replacing the existing WPT Regional and DeepStacks Poker Tour brands in the United States and Europe. The partnership led to growth of the WPTDeepStacks tour, generating more than $10m in total prize pools since partnering with the WPT.
"We are excited to take our relationship with the World Poker Tour to the next level," said Chris Torina, WPTDeepStacks Executive Director. "Partnering with the World Poker Tour to form WPTDeepStacks cemented the brand as poker's premier mid-major tour. We look forward to continuing to innovate, expand, and offer the most player-friendly tournaments at the world's most beautiful properties."
"The World Poker Tour is proud to acquire WPTDeepStacks," said Adam Pliska, CEO of the World Poker Tour. "Over the years, Chris Torina has become a friend and a great steward of the WPT brand, and he and his team have built WPTDeepStacks into one of the most established brands in poker. WPT, bordered by the support of our parent company Ourgame, is currently looking for strategic, friendly acquisition opportunities of businesses and management teams that reflect our brand and company values. We feel WPTDeepStacks is a model of this initiative."
As a fully integrated member of the WPT family, WPTDeepStacks will now be able to offer bigger and better events for its playing community, including expansion to new regions and establishing new partnerships. Although WPT acquired all of the assets of WPTDeepStacks, DeepStacks Poker Tour will continue to operate events in certain regions of Canada on its own.
Related Stories