By
Phil
- 1 February 2019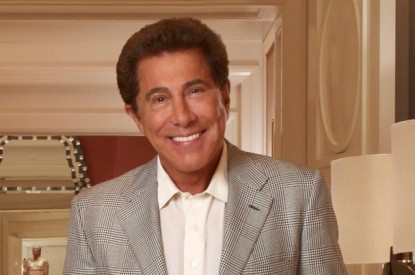 Executives at Wynn Resorts ignored the behaviour of their then boss Steve Wynn for more than a decade as he was accused of sexually harassing cocktail girls, salon workers and flight attendants that he employed, according to allegations contained in a report by the Nevada Gaming Control Board.
Agreeing to pay an as yet unknown settlement figure, Wynn Resorts' top executives admitted they knew of sexual misconduct allegations against its founder and former CEO but failed to report them. The Control Board detailed seven allegations of misconduct by Mr. Wynn dating back to 2005 which were 'inappropriate and unsuitable.'
The Nevada Gaming Control Board said: "The investigation "discovered multiple allegations of sexual misconduct and/or sexual harassment against Mr. Wynn."
Wynn Resorts said the end of the investigation was an "important remedial step."
"Any employee mentioned in the NGCB report who was aware of allegations of sexual assault against the company's former chairman and did not investigate or report it is no longer with the company," it said. "We have undergone an extensive self-examination over the last 12 months, intended to reinvigorate and implement meaningful change across all levels of the organization, cultivate a safe, healthy and supportive workplace culture, and build on our core values of respecting our employees, corporate responsibility and citizenship, and service to the community. Our executives fell short of their culture and commitment in perhaps one of the most important areas for an employer—focusing on its employees."
There were ten counts detailed in the complaint outlining what Mr. Wynn was accused of doing and who knew about it.
Count 1 – In 2005, employee 1 claimed she was sexually assaulted by Mr. Wynn and fell pregnant with his child. Those Board said these allegations were known by Marc Schorr, Wynn Las Vegas President, Doreen Whennen, Wynn Las Vegas VP Hotel Operations, and Arte Nathan, Wynn Senior VP and Chief Human Resources Officer. This culminated in $7.5m settlement with the female in question. Details of the pay-off were known to Kim Sinatra, Wynn Resorts' General Counsel.
Count 2 – Between 2005 and 2006, Mr. Wynn is said to have pressured a Wynn Las Vegas cocktail waitress, Employee 2, into sex with Mr. Wynn from 2005-2006. The Control Board ruled that Schorr, Nathan and Kevin Tourek, Wynn Las Vegas General Counsel, all knew of the $1m settlement but did nothing.
Count 3 – Employee 3, a cocktail waitress and flight attendant claimed sexual harassment by Mr. Wynn in 2005. Schorr and Maurice Wooden, President of Wynn Las Vegas, knew of the claims against Mr. Wynn.
Count 4 – A further three members of staff referenced as Employees 4, 5 and 6 claimed sexual harassment by Mr. Wynn in 2014. The Control Board said 'several executives knew' about these claims.
Count 5 – Another flight attendant on Mr. Wynn's private jet, referred to as Employee 7, claimed she had been subjected to sexual harassment. General Counsel Sinatra and Wynn Las Vegas General Counsel Stacie Michaels knew of the complaint.
Count 6 – Employee 8 is said to have organised sexual liaisons between Mr. Wynn and cocktail waitresses at Wynn Las Vegas as well as between Mr. Wynn and certain guests at Wynn Las Vegas. Arte Nathan is said to have known about this.
Count 7 – Kevin Tourek is said to have received an email about a Wynn executive who 'loves sleeping with cocktail servers.' He decided not to take any action.
Count 8 – The Control Board also ruled that Mr. Wynn did not receive adequate annual training regarding the company's policies on sexual harassment.
Count 9 – Despite having these policies in place, it was known that Mr. Wynn had 'sexual relationships with Wynn Las Vegas employees' and that his conduct was 'unsuitable' but no action was taken.
Count 10 – Executives at Wynn Resorts did not enforce their policies on sexual harassment and didn't report them properly.
The investigation Gaming Commission Chairman Tony Alamo said the complaint against the company was only the first step in the process, adding there was 'another component here which involves the gentleman in question.'