By
Lewis
- 9 April 2021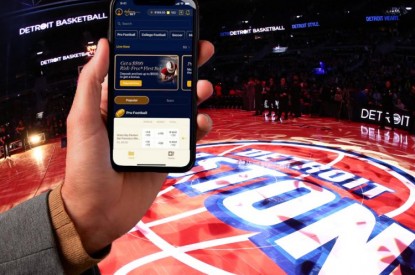 WynnBET, the casino and sports betting app from Wynn Resorts, has signed a multi-year content marketing and affiliate partnership with technology and digital publishing platform, Minute Media.
Minute Media is the owner and operator of six sports and culture brands including The Players' Tribune, FanSided, 90min, and The Big Lead.
Under the deal, WynnBET will tap into Minute Media's network of owned brands, media personalities, athlete influencers, and open technology platform to create story-driven content that introduces WynnBET to an average of 60 million monthly users in the United States.
"Minute Media creates and publishes high quality sports-related content, much of it to avid local audiences, and we are excited about the opportunity to introduce WynnBET to them," said Craig Billings, President of Wynn Resorts.
"We also look forward to leveraging our partnership with Minute Media to jointly create compelling new content for distribution through our combined properties."
WynnBET will benefit from Minute Media's publishing and multi-channel distribution infrastructure that currently powers over a billion video streams each month.
With hundreds of websites integrated into Minute Media's platform, including one for every major professional sports team, the companies will collaborate to produce targeted sports, entertainment, and lifestyle video and audio content that educates bettors using insight from WynnBET's expert bookmakers and explores larger sports industry trends, in-depth features, and team and athlete profiles.
Further cross-promotional initiatives will include traditional ads, WynnBET odds integration, and social media campaigns.
"We're thrilled to be working with WynnBET on this partnership, which will leverage our proprietary technology, robust video distribution, and athlete network to drive increased reach and awareness for their business," commented Asaf Peled, Founder and CEO of Minute Media.
"Together, we look to engage the rapidly growing sports betting audience and to provide them with a unique content experience that they won't get anywhere else."