By
Phil
- 13 November 2020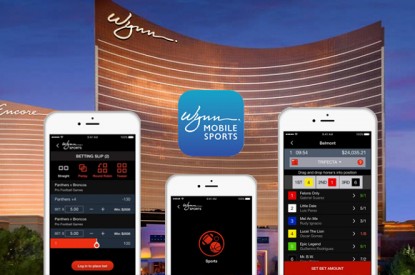 Having recently debuted in the New Jersey market, WynnBET, the new digital betting arm formed from a partnership between Wynn Resorts and Betbull, has signed market access deals in nine US states, representing about 25 per cent of the market.
It has its sights firmly set on entering Colorado, Michigan and Indiana over the 'next few quarters' and will then look at sports betting markets in California, Georgia, New York, Ohio, and Pennsylvania.
The deal combines the international gaming operations of BetBull, the US-facing gaming operations of Wynn Sports Interactive and the social casino operations of Wynn Slots to form Wynn Interactive. Wynn Resorts owns approximately 71 per cent of Wynn Interactive, positioning Wynn Resorts to capitalize on developing opportunities in digital and interactive sports betting and gaming throughout the US. BetBull is a new generation social sports betting company that combines free-to-play game mechanics with a mobile and social-first design and marketing strategy
Wynn CEO Matt Maddox said: "We've signed market access deals in the United States in nine states that represents about 25 per cent of the total addressable market and we're in very active dialogue, definitive documentation in many cases on seven additional states, which represents another third of that market. So the way that we're going, we think we'll have more than half of the total addressable market through market access deals, underway in winner active in fairly short order. We have launched WynnBET our product in New Jersey. We're learning a lot. We have product releases every two weeks. Our CPAs are quite good and it's encouraging what we're seeing.
Wynn revealed a little more about the decision making in its strategy for interactive in its most recent earnings call.
Mr. Maddox explained: "There's been a lot going on in the gaming world concerning sports betting and in particular online sports betting. We've been very focused on this topic for the last couple of years, but we've been admittedly quiet about it. In 2019, we decided that we wanted to focus on product first. So how could we have the best product, because that is who we are when it comes to sports betting, online sports betting? We scoured the earth and we found a company in the UK called BetBull. The founders and the operators of that company, offered a great cultural fit. They were the founders of Bwin and Party and understand things intimately.
"They've built a product in the UK, which is a more social version of online gaming," he explained. "The engagement they have with their customers is quite extraordinary and therefore, their KPIs were really, really good. So when you see your friend making a bet, it will pop up on your phone. Do you want to follow your friend? It's very parlay heavy. It moves you into chat rooms quickly. It's fun. It's a lot of fun. And their user acquisition costs in the UK and their LTVs were quite attractive relative to industry standards. So we made an investment in that company in 2019 and began working on US rollout with them. We then move forward and we acquired that company. We own 71 per cent of that company now, and they are a fully integrated in. We have 150 people inside Wynn Interactive and we've begun our US rollout.
"We will be rolling out this product into various markets where we have access," Mr. Maddox added. "We've invested $80m into that company to focus on user acquisition and continued development over the next few months. And we've had lots and lots of interest from various people wanting to co-invest, wanting to be a part of it. Currently Wynn Interactive does roughly $20m in revenue, that number is going to grow at an exponential rate as we move forward."
Wynn's President and Chief Financial Officer Craig Billings added: "While it's early days, initial returns on our user acquisition spend have been encouraging. Over the next two quarters, we anticipate going live in Colorado, Michigan and Indiana. We have posted a series of slides on our IR website, further outlining the Wynn Interactive business. We're excited to tell more about that business as it develops in 2021."
"We have a tremendous brand, that and in our social casino segment has allowed us to acquire at a rate that is cheaper than the overall prevailing market. We intend to leverage that brand," he added. "We intend to leverage the land-based assets that we can bring to bear to be competitive. At the same time, every two weeks, as we're putting out a release, we're going to make our product better and better and make it the fitting of Wynn standards. And we think that that will drive an outside's customer lifetime value.
Mr. Billings added: "We've obviously operated our own sports book for many, many years. We understand trading, we understand what excites the customer and where the market is. And we are working with the BetBull team that understands that as well as we do. In terms of database overlap, it's not going to be enough to scale any digital sports betting business. To be honest, you have to understand what the customer wants, you have to build a product and you have to scale into that. And that's what we're in the early stages of doing in New Jersey."