By
Lewis
- 19 August 2021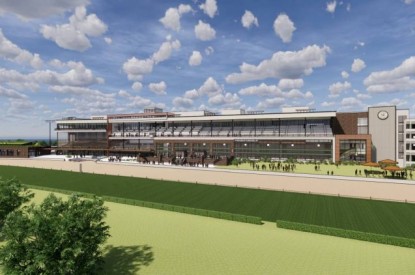 XB Net has agreed to a distribution deal and multi-year contract renewal option with Hawthorne Race Course in Chicago, Illinois. The racetrack is embarking on a $400m redevelopment to add sports betting, casino-style gaming and other entertainment amenities to the new Hawthorne Casino & Race Course.
The deal helps to leverage the 50 thoroughbred race-days that comprise Hawthorne's traditional fall/winter meetings and will build momentum for further fan engagement in 2022 when Hawthorne is the only race track in the Chicago area, which is the third-largest media market in the US.
Elsewhere, Hawthorne's CDT time zone naturally clocks on for core UK and European racing audiences, generating increased fan engagement at peak leisure times with a daily schedule of coverage providing operators with a source of rapid-settling betting content from 18:00 CET.
John Walsh, Assistant General Manager at Hawthorne Race Course, said: "This close collaboration with XB Net will expand the international reach and appeal of Illinois thoroughbred racing. The distribution of our content to both mature and emerging markets requires strong partnerships that will showcase the very exciting future of Hawthorne and racing at Chicago's hometown track."
Simon Fraser, Senior Vice President of International at XB Net, added: "Securing this long-term partnership with Hawthorne emphasizes XB Net's dedication to racing and our broader status as the leading international provider of North American racing. This deal is another strong endorsement of our business model and the collective power of our multi-faceted betting services.
"As ever, betting increases the entertainment value from the consumer perspective. However, with XB Net's fair allocation of capital to where the entertainment value is, we're seeing the whole Illinois ecosystem improve, returning the value to racing stakeholders, the owners and the racetracks themselves. It's great to see during a very challenging economic period.
"Our underlying resolve is to support Hawthorne Race Course's efforts to distribute its horse racing content and wagering on a global scale, now encompassing both fixed-odds (in approved markets) and pari-mutuel betting opportunities. We're confident these milestone developments can further benefit horse racing's consumer economy, both at home and abroad."