By
Phil
- 25 August 2016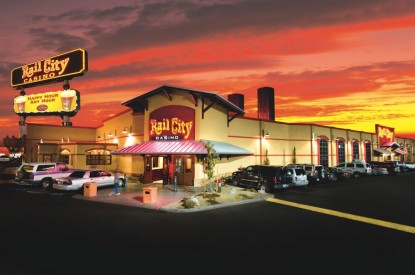 Investment manager Z Capital Partners has bought Affinity Gaming, an operator of 11 value-orientated casinos with 11 properties in Nevada, Colorado, Missouri and Iowa, for US$580m.
Under the terms of the agreement, Z Capital and its affiliates, which currently own approximately 41 per cent of Affinity's outstanding shares, will purchase Affinity's remaining outstanding shares for $17.35 per share in cash. Z Capital has received a debt financing commitment in the amount of $465m from Citizens Bank.
Affinity has five casinos in Nevada, three in Colorado, two in Missouri and one in Iowa, with brands including Primm Valley, Whiskey Pete's, Buffalo Bills, Rail City, Mardi Gras and Silver Sevens.
James Zenni, President and Chief Executive Officer of Z Capital and a member of the Affinity Board of Directors since 2014, said: "We are pleased to enter into the agreement to purchase Affinity and transition from the largest shareholder to sole controlling shareholder. Affinity brings a compelling offer to consumers by providing high quality entertainment at affordable prices in attractive markets, and I am confident that Z Capital is uniquely positioned to grow the business for years to come. We look forward to leveraging our broad expertise across the hospitality, restaurant, retail and consumer sectors to help Affinity continue to expand, while driving profitability through operating improvements and enhanced efficiencies."
David Reganato, Chairman of the Board and the Special Committee, added: "I am pleased to announce this agreement, as it delivers significant value to Affinity's shareholders. Today's announcement is the result of a comprehensive process in which the Special Committee, with the assistance of its outside advisors, carefully considered strategic alternatives for our shareholders. In connection with this process, affiliates of Z Capital made a definitive offer to acquire Affinity."