By
Phil
- 8 March 2021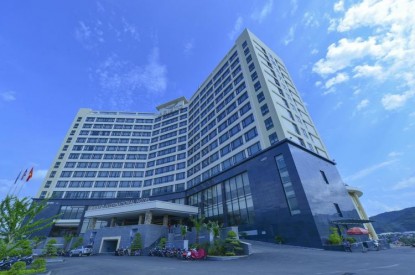 Vietnamese and Cambodian operator Donaco International, generated positive EBITDA in each of the final three months of the half year, with Aristo and Star Vegas reopening and operating on a limited basis, as the Vietnam/China and Cambodia/Thailand borders remain closed.
Donaco posted a positive group EBITDA of A$0.2m for 1H FY21, with the final three months of 1H FY21 resulting in A$2.7m group EBITDA. Positive EBITDA was recorded despite the revenue decline to $6.3m from A$40.9m as COVID19 related border closures and restrictions on casino operations impacted visitation numbers, which cascaded through to revenue.
The company's EBITDA improvement as the first half of the 2021 fiscal year progressed, was driven by several strategic initiatives executed by the renewed Board and Executive team to navigate the impacts from the pandemic on the business. These initiatives included attracting clientele from the local region to Star Vegas to reduce international staff expenses, which aligns with Donaco's cost control strategy that is being advanced. In addition, the rigorous cost control approach has involved adjusting service provider agreements Donaco had in place, utilising its ample space to introduce retail outlets, and reorganising arrangements with junket operators for improved outcomes.
Non-Executive Chairman Porntat Amatavivadhana said: "COVID-19 continued to present significant challenges for our business during the half year, but the implementation of pragmatic strategic initiatives by the renewed Board and Executive team, including our cost control strategy, underpinned a resurgence of our operational performance. This is highlighted by Donaco delivering three straight months of positive EBITDA for the final three months of the half, all while operating at limited capacity.
"Crucially, we've laid the foundations to continue this positive momentum, as we maintained a healthy cash position, finalised the Star Vegas settlement with a positive result, and reduced our debt with Mega Bank from an initial US$100m figure to US$7.8m."
Mr Amatavivadhana added: "We remain on track to pay down the remaining debt we have due with Mega Bank during FY21, which will enhance our position even further. "We are optimistic that the COVID-19 situation will improve in FY21 as vaccinations begin across the South-East Asian region. "In the interim, a key priority of the renewed and stabilised Board and Executive team remains the cost control strategy, which will support us in continuing to navigate the COVID-19 situation successfully."
Gordon Lo, Chief Financial Officer, added: "Star Vegas reopened in September 2020 at limited capacity, and the strategic initiatives adopted and proactive cost control measures, resulted in a positive EBITDA of A$2.9m. While Aristo, which reopened in May 2020, continues to operate on a limited basis. It was affected by the drop in foreign visitors as the border with China remains closed, resulting in an EBITDA loss of A$700k. During this second half of the financial year, we will continue to execute on the strategic initiatives implemented in the first six months, while keeping tight control over costs.
"Every casino in the region is in a similar situation to us, and is operating on a limited basis. We see Donaco having a competitive advantage as we are a well-established casino operator with a strong client base and junket arrangements. We will continue to implement our strategy, and build on our new initiatives, which supported by a strengthened balance sheet and cost control strategy, we are confident will deliver positive results," he added.