By
Phil
- 28 February 2020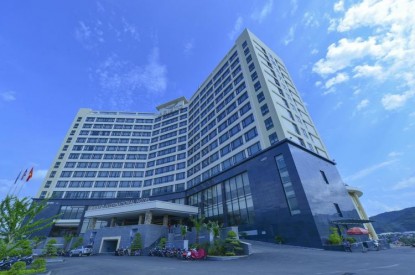 Donaco International, the Australia-listed casino operator with properties in Cambodia, has said it wants financing to help fund payment obligations and working capital needs in light of the affects the Coronavirus is having on its business.
Donaco operates Star Vegas Resort and Club, close to Cambodia's border with Thailand and the Aristo International Hotel, near to Vietnam's border with China.
Donaco stated: "The board is aware that the liquidity of the company may tighten from the closure of the border crossing between China and Vietnam in January due to the outbreak of COVID-19. Accordingly, Donaco is seeking to access financing to support payment obligations and working capital requirements of the company."
CEO Paul Arbuckle said: "We recently announced that the impact of COVID-19 during February, has been significant on the Aristo, as visitation has dropped significantly with travel from China being curtailed. We expect these conditions to continue until travel restrictions are removed and will tightly manage expenses at the venue throughout this period. The impact is far less noticeable at Star Vegas, although we will also take a cautious approach at that venue and keep a tight rein on expenditure."
Donaco has reported a net loss after tax of $A1.5m for the six months ended 31 December, and results were consistent with the recent trading updates. This period included a $4m non-cash impairment charge on the value of the Star Vegas casino license related to the online gaming license cancellation, and a two month litigation suspension was agreed by all parties to allow time to negotiate a settlement to all the outstanding litigation matters that are underway with the Thai vendor. The group recorded a reported EBITDA of $13.8m up from A$12.9m with an improvement in the performance of Aristo EBITDA and a modest decline in the Star Vegas contribution.
Chairman Mel Ashton said: "The Board has identified some priorities to focus on in the near term, the first being the settlement of litigation against the Thai Vendor of the Star Vegas, where we are seeking to achieve a fair outcome, in a timely manner."
Mr. Arbuckle added: "Despite the significant changes that have occurred at the board and management level, the businesses continue to operate profitably. Whilst the key metrics at Star Vegas showed declines in VIP turnover and slot machine revenues, this occurred in a period of transition as Donaco moved to put its junket operators on standardised contracts, and as we saw increased competition throughout the Poipet strip. The introduction of new gaming machines in January has seen an improvement in the gaming machine revenues in that month. The Aristo continued its strong performance for the six months ending December 2019, with increases in visitations generating increased VIP and main hall turnover, and increased gaming and non-gaming revenues. "