By
Phil
- 30 March 2021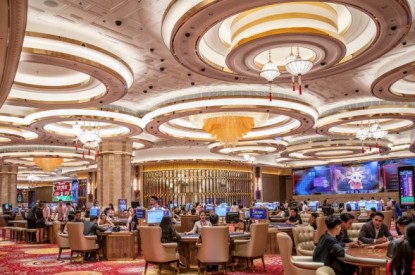 Sun City Group Holdings, the 77 per cent owner of Russia's Tigre de Cristal, the operating force behind Hoiana in Vietnam and the developer of the Westside City Project in Philippines, has said a 'roller coaster' of a year saw its revenues plunge 67 per cent to RMB199.3m.
The year of COVID dampened the opening of its Hoiana resort in Vietnam and halted the growth of its Russian casino although Alvin Chau Cheok Wa, Chairman of Suncity Group Holdings, believes pent up demand will drive a recovery.
"The reopening of borders will unleash pent-up demand from tourists where they can travel freely to our integrated resorts for the unparalleled entertainment experience we offer," he said. "While Suncity was on the way charting to the new lands as a new comer in the entertainment scene, the monster COVID dragged us back from otherwise arriving at our initial promised land. Regrettably, COVID happened at a time when we have just finished sharpening the flagship sword, Hoiana, after years in the making. Full and ready to strike, yet the virus has put Hoiana's Grand Opening to a halt. Flights and visas to Vietnam are no longer accessible, leaving us no chance to showcase what a masterpiece that we have created. 2020 was history, and letting bygones be bygones would be the best strategy."
"The time when Hoiana was ready for its preview was right in the middle of the pandemic, where there were no flights nor visas for foreign visitors," he added. "As a tourist-dependent property, Hoiana was in loss making position during the year. Due to the increase in staff costs and pre-opening costs of Hoiana during the year, the share of loss of a joint venture has been increased from approximately RMB82.2m to approximately RMB246.6m."
The company's Tigre de Cristal recorded a decent recovery in mass and electronic gaming businesses in the second half of the year although at HK$202.9 m, full year revenues were down 58 per cent year-on-year.
"Before Suncity took over, Tigre de Cristal has already delivered fair, though not staggering results," Mr. Chau explained. "Now that Suncity has become the parent company of Summit Ascent, I will make sure Suncity will help Tigre de Cristal glow. I am also blessed to have found another gem in the Philippines, where the next finest and best integrated resort in Entertainment City will be built from scratch with our partner. My team and I are busy crafting the blueprints of this destination on how we could build an integrated resort from the ground up that is tailored to the taste of local Filipino and Asian customers. In terms of design, scale and connectivity, I am confident that Westside City Project would be amongst the best in the entire Entertainment City in Manila."
"When the pandemic is over, the group is well-positioned to capture the growth in entertainment demand in Asia, thanks to the strengthened network of projects and the Group's access to our proprietary customer database in Sun Travel," he added. "The Group continues to evaluate various integrated resort projects in Asia whilst we remain optimistic in the sector in the very long term."