By
Phil
- 1 March 2019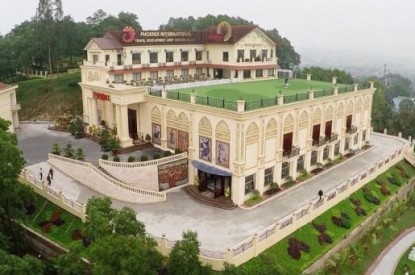 Vietnamese-operator Silver Heritage has halted operations at its Phoenix International Club in Bac Ninh pending an 'announcement regarding its contract and operations' after being told it was no longer allowed to operate tables.
The company received notice from the General Manager of Phoenix that table games are no longer included in its revised investment certificate and so are not permitted to be operated on the property, and that the casino will close for an indefinite period.
The company said: "As of March 1 2019 all casino operations on the property have ceased. As Phoenix represented approximately 45 per cent of Silver Heritage Group's unaudited revenue for the year ending 31 December 2018, the board is conducting a review of the legal basis on which the notice was issued, the company's rights and obligations under the Entertainment Services Agreement between the company and the owner of Phoenix, and the impact of the notice on the company."
The company also advised that it had recently discovered accounting irregularities in Nepal.
It said: "Limited investigations to date indicate the issue relates to the accounting treatment and specifically the method used to change the treatment of a previously written off amount in an attempt to re-classify the expense at a local subsidiary level. The irregularities are predominantly non-cash in nature and the cash cost to the business is approximately US$15,000."
The company's new CFO was made aware of the irregularities immediately prior to the finalisation of the company's annual accounts and immediately notified the Board and the company's auditor, Grant Thornton.
"Due to the discovery of these accounting irregularities, the company is undertaking a full review of the Nepal accounting operations and is unable to lodge its Preliminary Final Report for the year ending December 31 2018 until all investigations into the matter have been finalised and considered."