By
William
- 20 January 2022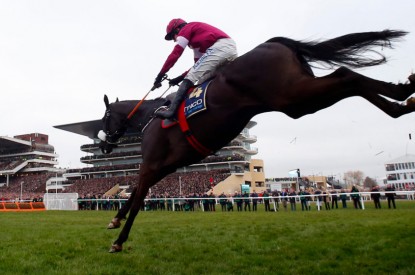 Horse racing: one of the oldest of all sports, but what is its future within the modern-day sportsbook?
Experts from Pronet Gaming, SIS, Aspire Global, and Betegy discuss the potential for fixed-odds betting options in the United States, the impact tech innovation has had on the provision of racing data, and whether UK horse racing needs a 'benign dictator'.
Will fixed-odds racing betting take off in the U.S.?
Alex Kornilov, CEO of Betegy: In truth, no-one knows just yet. US-based Betmakers are pioneering this space and it's clearly the right move. Time will tell us how it will go, as it is riskier than floating odds, but it is essential, as it makes bettors comfortable as it looks more like a 'fair deal'. For racing, you want to know the odds, as it is in effect telling you the 'chance' of winning.
This shift in mindset makes it easier to understand and get involved, as the price is in effect static. When it comes to setting the narrative, this also enables power rankings and a media conversation around it as it has a predicted outcome, which can further drive hype around the sport as it's a commonly shared story that can be talked about.
Thomas Molloy, Sportsbook Product and Trading Director at Pronet Gaming: Absolutely it can, and it will. Wagering operators going online across the country need product to serve what will become a considerably larger captive audience than racing currently has in the US. Fixed-odds product will fit seamlessly into the sportsbook environment, and I believe that it can be a driving force in ensuring that the overall value of the racing market more than doubles.
Morten Hauge, Head of Sports, Aspire Global: There is no reason why it shouldn't. It is a better experience in that punters know what odds they are getting when they place a bet, but it will be interesting to see how it plays out with smarter customers who will be looking to take advantage of any potential discrepancies. Ultimately, though, it should serve to increase the overall turnover in the market and that is of benefit to everyone.
Paul Witten, Commercial Director at SIS: There is significant opportunity for horse racing in the US. With state-by-state betting regulations changing, horse racing can capitalise on this by establishing a new self-sustaining model and we believe that fixed-odds betting can be a major part of that framework, benefiting all areas of the racing industry from horsemen to racetracks – as well as obviously attracting a new, younger audience to the sport.
There's been plenty of talk about how the fixed-odds model could bring in a new set of bettors looking for something to bet on between other events, but for fixed-odds betting on horse racing to attract new bettors, it must be presented in a different way to pari-mutuel – such as a one-click bet, with bite-sized information available to help customers make informed decisions and feel more comfortable when engaging with the product.
Fixed odds also provide more opportunities to introduce new betting types, such as parlays and propositions, which aren't available through the current tote offering. Ensuring that the fixed-odds offering is comprehensive, and offering the back-end trading, odds compiling services, and technologies for this to be successful will be critical as US states open up to fixed odds-on horseracing.
We recently launched SIS Content Services Inc., demonstrating our commitment to the US. For sportsbooks, we offer a full turnkey solution of real-time data and video feeds, and trading services on our portfolio of over 30,000 horse races, along with greyhound racing and esports betting. We also offer fixed-odds distribution for racetracks both domestically and globally to maximise revenue and attract new customers to the racing product.
We have experience in other global markets in introducing fixed-odds betting on racing, which has proven to be very successful in attracting new betting audiences and driving operator revenue and profitability. We are confident that it can complement the current pari-mutuel system, ultimately helping to grow the racing betting product in the U.S.
What impact has technology innovation had on the provision of racing data? Who benefits – operators, suppliers, or punters?
Thomas: Additional information, readily accessible at the fingertips of punters, helps to drive operator turnover and serves to increase both the confidence of the customer in placing a bet and the social licence of the sport. Every stakeholder benefits from the increased provision of racing data in all its forms.
Morten: At the moment, it is a very difficult customer journey to place a bet once a race has started. We are at the stage now where data and odds movement are more-or-less automatic, so that makes it easier to manage risk.
Despite this, I can't see live betting being successful for the wider public unless you can produce a compelling product using pre-set parameters – for example, if my horse is in the lead with 500 metres to go, then the punter can click a box that states a bet can then be placed on that selection. However, I don't think anyone is close to allowing for automatic bets to be placed in-play.
Alex: First, data is what drives this growth. The modern player has grown up with data-driven betting, and they expect a whole array of statistics, and this is what helps study the form, and provide an informed incentive to bet. This data transparency is exactly what allows us to create fixed odds betting, and it has excellent potential.
With data flow, all these aspects (weather, jockey, going, etc) can be considered to drive interest, and in turn, betting. If this data is reliable, then you can build a very accurate picture of predicted outcomes for races. Data transparency also can 'de-fraud' the industry – as it allows operators and regulators to evaluate the data from an accurate picture to ascertain whether a race is ever fixed.
Paul: The advancement of technological innovation has had a significant impact on the racing industry when it comes to racing data. There is some great work being done across the globe, which is ultimately benefitting the entire horse racing world. At SIS, we have boosted our data and trading capabilities through our recent investment in the Australian racing data science company RACELAB GLOBAL.
We are now able to utilise RACELAB's automated quantitative modelling platform that accurately measures runner performance using a globally standardised format for all racing codes, which is then applied with all relevant upcoming race statistics to generate market leading betting prices.
Through the partnership, SIS is now able to gain instant access to a complementary suite of next generation technology products and services, which will massively benefit our operator customers, while also ensuring that bettors can access the best odds and prices.
William Woodhams, CEO of Fitzdares, recently told G3 that UK horse racing is too fragmented and needs a 'benign dictator'. Do you agree? Is the sport doing all it can to maximise the Levy funds it receives as the number of retail shops taking up media rights continues to fall?
Morten: From a commercial perspective, there are still significant hurdles that are placed before content can be enabled on a sportsbook. If you are a small operator looking to offer horse racing, the costs involved mean that it simply isn't feasible.
This means that content ends up being funnelled towards the big operators and leads to less flexibility and a reduction in innovation. If the racing authorities impose a levy on turnover, then they also need to remove the obstacles placed in front of operators to ensure that turnover flows freely.
Paul: SIS is fully committed to supporting the UK market and remains a key component of the value chain. Moving forward, it's incredibly important that the entire UK racing industry, including bookmakers and suppliers, collaborate successfully to deliver quality racing content to bettors across the UK.
For example, in partnership with Racecourse Media Group, we recently announced that we have concluded a deal for the extension of our rights to distribute and transmit audio-visual and data from British racecourses, from 2023 to 2026, to licensed betting offices across the UK and Ireland.
Entain became the first company to sign up to receive this content post-2023, ensuring a deeper partnership between all parties and the wider horse racing industry. We're expecting many more leading operators to follow suit.
Thomas: I think his comments were likely UK-centric. Certainly, there's change occurring in the UK currently and there's more to come, because the funding model was and is fundamentally broken. Figures from the Racecourse Association (RCA) in 2019 showed that owners paid out £621m in expenditure yet there was only £161m available in prize money. Since then, COVID-19 has also landed a hammer blow to retail. Globally, some markets do things better than others but there's no one-size-fits-all solution at present.