By
William
- 17 February 2022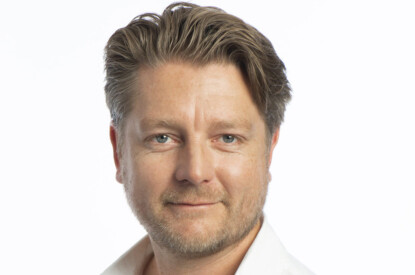 In 2020, Yggdrasil launched its first proprietary Game Engagement Mechanic (GEM) and has since expanded its portfolio to feature five unique mechanics.
Stuart McCarthy, Head of Product and Program at Yggdrasil, details how GEMs allow the developer to cut through the noise and remove guesswork from the process of building games.
Having a USP has never been more important for online casino developers as it's becoming increasingly harder to stand out from the crowd. New games studios enter the fray monthly which breeds fierce competition but also pushes the boundaries in terms of innovation.
At the same time, the gambling industry is also competing for players' time and attention with other forms of entertainment such as Netflix, Amazon Prime, TikTok, Instagram and video games, and having content that truly engages players is therefore crucial.
At Yggdrasil, we believe that it's always possible to bring something new to the table and almost 10 years after the company was founded, we've continued to evolve to ensure that we still offer relevant content that is fun and engaging and feeds players' curiosity.
Following extensive research of player preferences and ever-changing trends, we launched our first proprietary Game Engagement Mechanic (GEM) in 2020 and we have since expanded our portfolio to now feature five unique and compelling mechanics with more to come.
Creating recognisable, compelling, and adaptable mechanics is a great way to build cut through with players. As an industry we have seen this time and time again, first in retail and more recently online, where hitting upon a strong mechanic, branding it to drive recognition and then iterating around it has paid huge dividends.
At Yggdrasil, we talk a lot about the importance of game DNA, the concept that successful games share genetic traits and that amplifying and evolving those traits in turn leads to more successful games, and this has never been more obvious to us since introducing our GEMs.
By building our own mechanics and by taking proven concepts and amplifying them, we have managed to elevate our portfolio to a level previously unseen with engaging content which quickly gained fans globally.
The games featuring our GEMs have been proven to be more than twice as effective as the standard games in our portfolio in terms of game win and show very strong penetration and retention KPIs. 2021 saw the release of further GEM games to our portfolio.
Golden Fishtank 2, utilising the GigaBlox GEM, and Raptor DoubleMax have been and continue to be outstanding performers alongside stand out games from our YG Masters partners such as 4ThePlayers' 90k YETI Gigablox, the studio's best performing release so far.
The GEMs have allowed us to cut through some of the noise and remove guesswork from the process of building games. We now have a very strong foundation of mechanics to build from that enables us to be more creative and take greater risks with other elements such as math, gameplay, and design, which means we can further improve the overall experience and performance of the title.
As a result of the success of the GEMs, we made the decision to also make them available to all our YG Masters studios and 2021 saw the first titles featuring these mechanics released by our partners.
This has added an extra layer to what we can offer our partners and how they can utilise being part of the program to further enhance their offering. We have seen players from all markets where we are active embrace the GEMs, giving us confidence that we have developed a concept that appeal to a wide demographic of players.
To ensure we continue to create relevant content we also have access to a small but very discerning and knowledgeable group of people in the industry that we use as a soundboard from time to time when we're looking to unleash something out of the ordinary.
We then build from there with engagement and early access feedback from operator partners. We have also increased our collaboration with streamers to ensure we receive direct feedback on our games from players and can make improvements whenever needed.
We have found that the key difference in developing a new mechanic versus a new title is understanding whether it would survive in the wild outside of its game. We must ask ourselves if it would be strong and distinct enough to be the launchpad for other ideas and what potential it has to evolve.
We have an exciting year ahead which will see us continue to grow our GEMs portfolio both within the Yggdrasil Core offering and through our YG Masters partners.
Our objective is to remain a leading supplier to the iGaming industry through innovation and relevant content that pushes the boundaries to maximise the player experience and drives new revenues for our operator partners, and our GEMs will play a crucial role in helping us reach that goal.