By
William
- 17 February 2022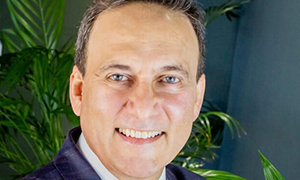 Johnny Viveiros Ortiz, Founder of Zitro, details the three necessary ingreidents for a bonus to work.
For a bonus to work, Zitro believes that three important factors must be considered:
Creating a sense of anticipation by leading the customer to think the bonus is about to happen;
A stunning visual presentation and execution of the bonus wrapped with impressive sound effects;
An emotionally rewarding winning celebration.
As a renowned pioneer in the gaming industry, Zitro constantly innovates by adding new bonusing mechanics to each new game title, with the purpose to enhance fun and excitement for players in casinos around the world.
Bonuses are one of the most important features of Zitro's slot games, as they give players something to look forward to, by releasing a surge of excitement every time a feature is activated. These game mechanics are uniquely designed to make slot games more appealing to players and to enhance their winning experiences.
We believe that the bonus round should be structured in different steps. The feeling of going through different phases to win the prize, is what creates players' anticipation and engagement.
For example, the new Wheel of Legends' bonus jackpot functionality works as follows: During the game, when any of the legendary-themed characters are charged with energy, the bonus jackpot is activated.
A new layout with 2×5 reels is shown, and direct prizes, additional free games or the mini or minor can be awarded. With only 10 symbols, a giant wheel shown in the upper part of the screen will be activated, and the wheel will randomly land either on the MEGA or the SUPER jackpots. This Wheel of Legends bonus round is a great example of a multi-level, exciting and engaging bonus round feature.
Another important factor that makes bonus rounds attractive to players is the way graphics are presented in the game, and how sound effects support the animations on the screen. Wheel of Legends is displayed on the premium Altius Glare cabinet, providing a giant real estate for stunning graphics.
This multigame progressive, along with its 4k resolution graphics, advanced LED technology and enhanced surround sound system, offers a more engaging and immersive gaming experience for players.
The goal of slot players is, of course, to win. Any winning experience is made up of two components: a monetary component and an emotional component. Therefore, it is important that when a player enters a bonus round and wins, the gaming device must emotionally reward the player by celebrating the prize won in a proportional way.
Wheel of Legends provides an exciting winning experience, with all the bells and whistles, including the impressive celebrations that players love during this last phase, whose length and sophistication are tied to the prize hit.