By
Phil
- 15 June 2016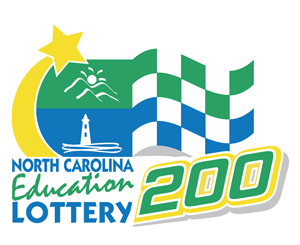 Scientific Games Corporation will bring its world-leading Cooperative Services Program (CSP)for instant game management to the North Carolina Education Lottery.
Scientific Games was awarded a new eight-year contract for CSP services, which may be extended by the Lottery for two additional years.
Alice Garland, Executive Director, North Carolina Education Lottery, said: "Scientific Games is a proven instant game partner to the North Carolina Education Lottery. The growth potential and efficiencies created by our new CSP partnership will enable us to optimize the player and retailer experience and ultimately, the winners will be our state's educational programs." Currently, instant games represent two-thirds of the North Carolina Education Lottery's revenue.
The North Carolina Education Lottery CSP agreement includes instant game design, security and manufacturing, marketing services, inside sales, warehousing and distribution. CSP is driven by patented Scientific Games technologies including MAP™for marketing analysis and planning, and the SciTrak Ultra™ supply chain solution featuring the OrderCast™ predictive ordering system and OrderSorter™, an automated instant game sorting system. The proprietary technologies integrate with retail sales functionality to help the Lottery manage instant products.
The company's CSP solution has been refined over three decades and is currently in place in 20 lottery jurisdictions worldwide. In fiscal 2015, U.S. lotteries utilizing CSP delivered 50 percent higher average sales for instant games per lottery retailer, and more than $1 billion in combined growth in the instant product category for the 11 domestic lotteries participating in the program.
John Schulz, Senior Vice President, Global Instant Products for Scientific Games, said: "We are continually advancing the secure technologies in our CSP solution and will apply these technologies, along with our global insights on instant category management, to help the North Carolina Education Lottery continue their track record of growth in year-over-year instant game sales and profit each year since the Lottery began."
Scientific Games creates and manufactures instant games for 23 of the world's Top 25 lotteries for instant game per capita sales (La Fleur's 2016 Almanac). Six of the Top 10 utilize CSP services for instant product management.
The Company created the first secure instant lottery game in 1974 and today provides lottery games, services, systems and retail technology to more than 150 lotteries globally.