Belgium – ECA Secretary General Philip Easthill announces departure after years of strong growth
The ECA's Secretary-General Philip Easthill announced his departure from September 1.He successfully led the association for the last three years and worked towards strengthening the positioning of the ECA in Brussels and beyond and ensuring the association's commitment to key sector issues such as tackling illegal gambling, anti-money laundering and Corporate Social Responsibility. He also played an important role in improving the perception of the licensed ...
29 minutes ago
Jamaica – IAGR2019 to explore casino chaos and the regulator's response
Dr Larry Barton, world-renowned expert in crisis management for casinos, will be exploring a regulator's role in times of chaos at IARG2019 later this month in Montego Bay, Jamaica.IAGR2019 is the key event for gaming regulators, law experts, advisors and industry – organised by the International Association of Gaming Regulators (IAGR). IAGR2019 runs from September 30 to October ...
16 minutes ago
US – Aristocrat's $uper Hit$ Jackpot$ lands its 50th jackpot
Aristocrat's renowned $uper Hit$ Jackpot$ has awarded its landmark 50th jackpot. A lucky player hit the 50th jackpot on the 777 Bourbon Street game at Riverstar Casino in Terral, Oklahoma.With this latest winner, $uper Hit$ Jackpot$ has awarded a staggering $21,863,819.30 in jackpot payouts since it went live in July 2015."We are thrilled to announce this 50th $uper Hit$ ...
1 hour ago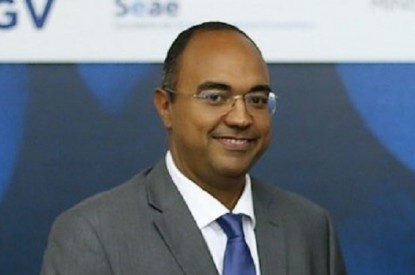 Brazil – Details of Brazil's new sports betting rules slowly emerging
The Federal Government already has a draft of the decree that will regulate sports betting in Brazil. The first draft was announced by the head of the Secretariat for Fiscal Monitoring, Energy and Lottery (SAFEL) Alexandre Manoel Angelo da Silva ...
5 days ago
Colombia – Gaming Board to allow for virtual games
Colombian gaming regulator Coljuegos has that it will permit virtual games. The modification of its 2016 gaming regulation are open to comments from members of the industry.Amongst the most important developments reflected in the draft to ...
5 days ago
Spain – New gambling bill announced for Castilla and León
In his first press conference since taking office Ángel Ibañez, the senior advisor of the Presidency of Castilla and León, said that he will renew gaming ...
1 week ago
Brazil – Ministry of Finance pushing for sports betting draft before year end
The Brazilian government wants to propose a preliminary version of sports betting regulation before the end of the year. The Secretariat of Evaluation, ...
1 week ago
Spain – Royal Spanish Football Federation joins forces with Sportradar Integrity Services
The Royal Spanish Football Federation (RFEF) has announced a partnership with Sportradar Integrity Services – the world's leading supplier of sports integrity solutions – to monitor and safeguard the integrity of Segunda B.Under the agreement, Sportradar's Fraud Detection System (FDS) will monitor Segunda B games for the 2019/2020 season, in addition to already monitoring the end of the 2018-2019 season (from April 2019). FDS is the most technically advanced bet ...
21 seconds ago
UK – Amelco and RISQ team up to provide groundbreaking risk-free sports betting
Amelco, the leading sports betting software and trading services provider has teamed up with RISQ to offer a unique model to sportsbook platforms and their clients.The first of its kind, the collaboration will see Amelco offer its clients ...
58 minutes ago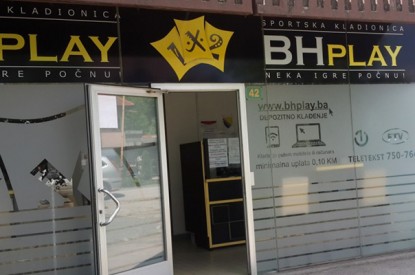 Bosnia Herzegovina – NSoft's In-Play MTS slots into BHPlay
NSoft's In-Play MTS has been integrated into the BHPlay's web. This betting operator has already been using In-Play MTS in its retail network and the integration of live betting on web represents the continuation of the successful cooperation. ...
2 days ago
France – BetConstruct expands in France with Pasinobet.fr
Partouche Group, BetConstruct's long-time Sportsbook partner, is expanding within France by launching Pasinobet.fr operator.The igaming operation is a ...
2 days ago

Belgium – Viage loses online gaming licence in Brussels
Viage Casino, the land-based casino in the Belgium capital of Brussels, has lost its online gaming licence.The Belgian Council of State has cancelled ...
3 days ago