Sint Maarten – Casino Technology increases Caribbean presence
Casino Technology has increased its market share in the Caribbean region with further installations of its EZ MODULO slots, which sports 40 titles from its SPEED KING multigame. The most recent success story sees the placement of machines at the largest gaming location on the island of Sint Maarten, Casino Royale with over 21,000sq.ft of gaming comprising 22 tables and 400 slot machines. It is the latest in a string of successful installations of Casino Technology's ...
Paraguay – Hotel Casino Acaray adds formidable Link King
The Hotel Casino Acaray in Ciudad del Este, Paraguay, has added the successful BRYKE multi-game LAP Link King to its entertainment portfolio, adding to the success of this flagship product throughout Paraguay, Latin America and Europe. Matias Relancio, from Hotel Casino Acaray commented: "We carefully select the products we offer our clients to guarantee them the best entertainment. ...
US – Merkur Gaming thunders into Miami
For the fourth consecutive year Merkur Gaming Americas will be headline supporters of Juegos Miami as both exhibitor and sponsor of what is an unique event on the global gaming calendar. From May 29th-31st Juegos Miami returns to the city from which its name derives and takes place in the Biltmore Hotel, Coral Gables. As in previous years Merkur Gaming Americas will take a leading ...
5 days ago
Australia – Families and youth at centre of responsible gambling grants
Five universities are to share in almost $400,000 funding from the NSW Office of Responsible Gambling for research to help prevent and reduce gambling harms. The office's director, Natalie Wright, said the 2019 Responsible Gambling grants ...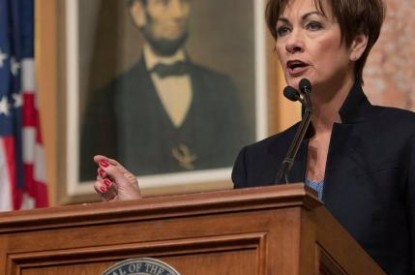 US – Iowa Governor signs on the dotted line for sports betting
The Iowa Racing and Gaming Commission will oversee the state's new betting industry after Governor Kim Reynolds signed in legislation for online and land-based sports books. The legislation will allow Iowans to bet on sporting events at any ...

UK – Gambling Commission action results in further £4.5m in penalties
Four gambling businesses are to pay a total of £4.5m in penalty packages as part of the Gambling Commission's ongoing investigation into the online casino ...
US – AGA launches Responsible Code for sports betting
The American Gaming Association has released the industry's first-ever Responsible Code for Sports Wagering Advertising and Marketing, coinciding with the ...
EMEA – EGT Interactive strikes new partnership deal with operator Videoslots
EGT Interactive has announced that casino operator Videoslots has integrated its well-known and preferred content. The partnership is hugely significant for EGT Interactive as it provides the opportunity to strengthen the company's position as a leading provider in territories with big potential. The first steps in the partnership will see the launch of EGT Interactive's high-quality content across the dotcom territories covered by Videoslots. Todor Zahariev, ...
Mexico – Betsoft makes big strides in Mexico with Caliente.mx
Betsoft Gaming has signed a content agreement with Mexico's number one operator, Caliente.mx. Caliente.mx will add the complete Betsoft library – including many top-performing titles from the Slots3 series – to its market-leading ...
Hong Kong – Alphaslot and Synergy Blue sign deal for Blockchain Technology
Blockchain gaming platform Alphaslot and Synergy Blue, the premier creator of skill-based games and platforms for an emerging class of players, have announced an agreement to explore bringing innovative entertainment solutions using Blockchain ...
Spain – Playtech to develop bespoke gaming platform for RETAbet.es
Playtech will develop an exclusive casino platform along with a live casino suite for RETAbet.es in Spain. The IMS platform will include popular slot ...
UK – Inspired extends BetVictor deal with plan for Virtual basketball
Inspired Entertainment has signed a long-term extension to provide its scheduled Virtual Sports online to BetVictor, a leading global online gambling ...