Belgium – Kindred moves into land-based casinos as Rank exits Belgium
Kindred has signed an agreement to acquire Blankenberge Casino-Kursaal (Blancas) NV, which operates Casino Blankeberge in Belgium, from The Rank Group at a valuation of £25m on a cash free and debt free basis. The Rank Group chief executive John O'Reilly said the sale secures the next chapter for a great venue in Belgium: "As a standalone casino, the business was non-core to Rank's international growth plans and the £25m sale proceeds supports the group's liquidity ...
US – Gaming and Leisure Properties buys Dover Downs and Tropicana Evansville
Gaming and Leisure Properties has entered into definitive agreements to acquire the real property assets of Dover Downs Hotel & Casino from Twin River Worldwide Holdings, and to re-acquire the real property assets of Tropicana Evansville from Caesars Entertainment, after the substitution right related to the property was triggered. Pursuant to the Tropicana Evansville agreement, ...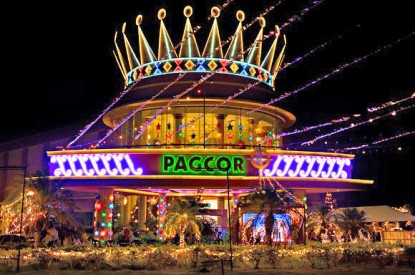 Philippines – PAGCOR still in profit but revenues down 60 per cent in Q3
PAGCOR, the Philippines gaming regulator and casino operator, said it generated Php22.33bn (US$461.1m) during the first nine months of 2020, meaning COVID-19 wiped 60 per cent off the Php55.77bn (US$1.09bn) it generated from gaming last year. The company actually recorded a profit Php137.2m (US$2.8m) although that was a substantial reduction on the profit generated in 2019 of ...