Finland – Veikkhaus broke Finnish law in not putting central game server contract out to tender
The Finnish Competition and Consumer Authority has ruled that Finnish state-owned gambling operator Veikkaus broke the law in how it bought a central game server off International Game Technology. The problem was that happy with the existing system, Veikkhaus decided to renew the contract for the central gaming system with IGT without a tender. According to the decision issued by the Finnish Competition and Consumer Authority (KKV) on September 28 2020, Veikkaus ...
18 hours ago
Philippines – Suncity confident of a 2022 soft opening for Westside City
Asian operator Suncity has said despite disruptions caused by the coronavirus pandemic, it remains on track to debut the Westside City casino resort in Manila towards the end of 2022 with a grand opening early in 2023. "Whilst we are confident that we could stick to the grand opening schedule of Westside City Project in 2023, we would like to open the doors of the casino floor as ...
22 hours ago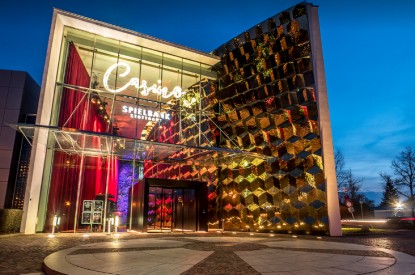 Germany – Casino revenues in Baden-Württemberg down by over a third
State-owned casino group Baden-Württembergische Spielbanken, which operates three casinos in Baden-Württemberg has seen its collective gross gaming revenue across venues in Baden-Baden, Konstanz and Stuttgart fall by 34.5 per cent to €24.1m in the first half of the year. A spokeswoman for Finance Minister Edith Sitzmann said: "The likely annual deficits are, however, covered by ...