Spain – Negotiations over sale of land for Hard Rock Casino still open in Spain
The government of Catalonia has assured lawmakers that the negotiations for Hard Rock to acquire the land in of Vila-seca and Salou are still open.The government was responding to a question put forward by members of the Comú Podem coalition. The Minister of Territory and Sustainability, Damià Calvet said that the government "does not foresee any cost if the project does not start up." The Generalitat plans to acquire the land from ...
38 seconds ago
Argentina – Zitro to hold university day in build up to SAGSE
After the successful Zitro University, held last April in the City of Buenos Aires, preceding the Zitro Experience Argentina held on the same day, Zitro will offer a new edition of its training event at SAGSE 2019, which will be held from November 20 to 22 at the Costa Salguero Center in Buenos Aires.Also on this occasion, Zitro University will count with the collaboration of the University of Palermo, one of the most prestigious universities in Latin America, and ...
1 hour ago
US – Clarion's Sports Betting USA proves to be a hit with delegates
New York's Sports Betting USA & Investor Summit has been hailed a great success after a record number of attendees swelled its ranks for a third year in a row.The event began with the one-day NYC Sports Betting Investor Summit examining the opportunities and challenges of a wagering industry that could be worth up to $7bn a year by 2025, according to the Summit sponsor Morgan ...
1 hour ago
Bulgaria – SuzoHapp to bring new products and new website to BEGE
SuzoHapp will be showcasing the most complete range of components at the Balkan Entertainment and Gaming Expo (BEGE) in Sofia, Bulgaria from November 20 to 21, including monitors, locks, printers, scanners, bill and coin handling, cabinet parts, and more."We can provide virtually every component gaming OEMs and operators need which significantly simplifies their sourcing," ...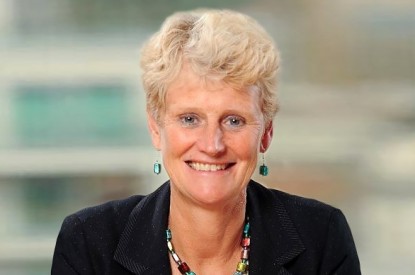 UK – Betting and Gaming Council introduces 'cooling off' period for machines
The newly formed Betting and Gaming Council (BGC), which replaced the Remote Gambling Association (RGA) and the Association of British Bookmakers (ABB) in July, is introducing 'cooling-off' measures to reduce problem gaming in British betting ...
Mexico – Governor to impose harsher penalties on Baja California's illegal gambling
The Governor of the Mexican State of Baja California, Jaime Bonilla Valdez, has announced a crackdown on illegal gambling. According to the governor illegal gambling has become an 'epidemic that threatens security,' in the region.The ...
Kenya – SportPesa could return to Kenya following favourable tax ruling
Kenyan betting operators have won a tribunal on whether their players should pay tax on their winnings instead of their original stakes with the Kenyan ...
Georgia – Georgian TV channel bans gambling ads
The first channel of Georgian Public Service Broadcasting (GPB) has decided to stop broadcasting gambling ads on television from January 2020.It said: ...
2 days ago
Sweden – Play'n GO announces latest slot Chronos Joker
Play'n GO have released further details on their latest slot release, Chronos Joker. Chronos Joker is a 3-reel video slot where symbols can appear stacked and a multiplier can activate on any spin. The multiplier will apply to all wins on an individual spin, while landing stacks of three identical symbols on any two reels will trigger a re-spin feature.The type of re-spin feature trigger is dependent on what multiplier is active. The re-spin will only ever spin the ...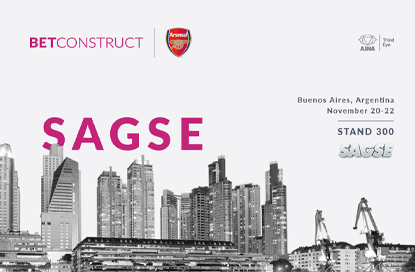 Argentina – BetConstruct to present BetCloud at SAGSE 2019
BetConstruct will be welcoming visitors at SAGSE 2019 to Stand 300 to demonstrate an extensive gaming and betting portfolio for the Latin American region.Among the highlights will be BetConstruct's newly upgraded Spring Pro solution designed ...
Gibraltar – BtoBet pens content distribution agreement with ORYX Gaming
BtoBet has signed an agreement with ORYX Gaming, providing the Bragg Gaming Group Company with a gateway to regulated markets in Latin America and Africa. Under the content distribution agreement, BtoBet, will take on ORYX Gaming's full ...
UK – Blueprint Gaming adds Carry on Camping to Pub Fruit Series
Blueprint Gaming has brought the classic 1969 British comedy film Carry On Camping to the online casino world in the latest addition to its Pub Fruit ...
Austria – Greentube granted G4 certification
Greentube, the Novomatic Interactive division, has marked Responsible Gambling Week by becoming the first Austrian supplier to receive Global Gambling ...