By
Phil
- 14 January 2019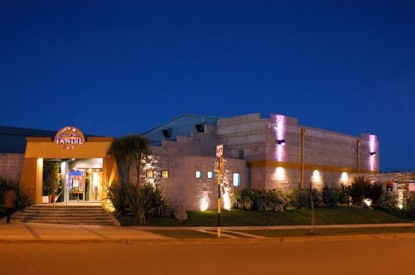 Long time local operator Boldt will appeal via an administrative and judicial procedure the resolution of the Provincial Institute of Lottery and Casinos (IPLyC) which excluded the company out of the tender to operate the slots in five casinos in the province of Buenos Aires.
Last week The IPLyC announced that it had decided to exclude Boldt from the licensing process for the Central and Hermitage casinos in Mar del Plata and those in Tandil and Miramar. The decision was made after state prosecutor, Hernán Gómez, questioned the guarantees put forward by Boldt during the tender for the casinos in the province of Buenos Aires and ordered that two of the offers put forward remain unopened.
However, according to local daily La Nación, Boldt will launch an appeal based on both the way the issue was dealt with and the merits of the government's decision. In December the company argued that both the Provincial Lottery, as well as a number of other government agencies had taken the view that the proposal put forward by the state prosecutor Hernán Gómez to be without merit and excessively formalistic.
"Boldt only asks to compete, that its economic envelopes be opened and that it not be left out of competition due to arbitrary decisions," according to a letter signed by Boldt's owner Antonio Tabanelli and his lawyer, Ezequiel Cassagne.
They will also argue that the opinion of the Prosecutor's Office was non binding. As a result the government's decision to accept it as a decisive factor in the tender was a political decision in order to leave Boldt out of the running. Furthermore, Boldt will argue that the Lottery's decision lacks reasonableness because the company is the most solid in financial terms. In addition, the resolution makes no sense when it comes to the stated goal of the tender which is to improve the financial offer of state companies.
The second opening of envelopes of the tender contains the economic proposals put forward by the bidders and is scheduled for January 23. According to the government's Official Gazette published last week, the decision to exclude Boldt was made based on an opinion from the State Prosecutor's Office and based on different breaches of the specifications and technical specifications under which the tenders of seven Buenos Aires halls are now being carried out. Boldt now only remains in the running for the most profitable casino: the Trilenium Casino, in Tigre, which was tendered in the same lot as the Casino de Pinamar.