By
Phil
- 3 August 2016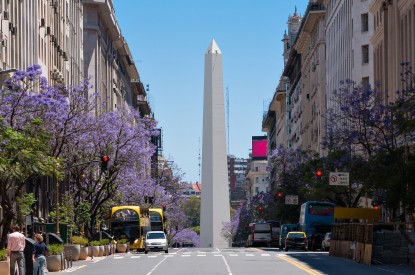 A major investigation is under way into claims that corrupt official could have used money generated by bingo halls and lotteries in the province of Buenos Aires in order to launder money and finance political campaigns.
The government has ordered a wide sweeping investigation into the activities of the ex governor of Buenos Aires Province Daniel Scioli for alleged fraud and money-laundering after allegations that he removed more than $20bn pesos in cash before last year's electoral campaign – a claim that Scioli has strongly denied.
Prosecutor Alvaro Garganta, who is in charge of the investigation, has announced that part of the probe will now focus on the Institute of Lottery and Buenos Aires Casinos. This was after deputy Elisa Carrió, requested that alleged irregularities into gaming in the province of Buenos Aires be looked into. Deputy Carrió has claimed that online systems in bingo halls had been doctored in order to record a lower percentage of gaming activity while corrupt officials could have siphoned off the difference for their own use. Garganta has asked for an urgent report on the exact fate of funds from prizes which had not been collected in 2015.
The probe is part of much larger investigation into the destination of money which was withdrawn in cash, from provincial public Treasury accounts and Provinica Bank during 2014 and 2015. Scioli, however, said yesterday (August 1) that: "It is my ethical and political duty to confirm that the accusations against me and officials who were in my administration are completely false."
Head of Lottery and Casinos, Eugenio Meliton López for the province of Buenos Aires has not ruled out the claim of gaming corruption carried out on a large scale by members of the previous administration. López in an interview with local radio said that income generated by the state from lotteries and bingos had increased by as much as 30 per cent since the new government came into office last year. Referring to the complaint filed by Carrió and asked whether gaming could have been used to hide funds and launder money Lopez he said: "Of course they could have been."