By
Phil
- 15 December 2017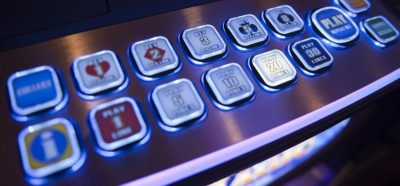 Tasmania could become the first Australian state to remove poker machines from pubs and clubs if Labor wins next year's election in that state.
The claim from Tasmanian Labor leader Rebecca White comes following a report by the Australia Institute that claims Australia is home to 76 per cent of the world's poker machines in pubs, clubs and non-casino venues.
She said she had a 'once in a generation' opportunity to ban pokies outside casinos and that she wanted to do so within five years.
"The Liberals are not willing to make this decision, which is the right one for the economy and the right decision for Tasmanians," she explained. "The gaming deed with Federal Hotels clearly states that the earliest date notice can be given to vary arrangements is July 2018. We have a once-in-a-generation chance to make the right decision and the right decision is to remove poker machines from our suburbs and towns and keep them in casinos. Research shows more than 80 per cent of Tasmanians want poker machines out of pubs and clubs — I have listened, Labor has listened and we are ready to do the right thing."
Tasmania had 2,375 electronic gaming machines inside pubs and clubs last year with $110m being played on them.
Ms White added: "The recirculation of that $110m in the Tasmanian community has been demonstrated to increase 180 jobs across Tasmania if only half of that money is re-spent in the communities."
Premier Will Hodgman warned the ban would cost the state jobs. "We've heard from operators of hotels across the state, which support local economies, that if poker machines are removed in their entirety it will cost jobs," he said.
The report shows that Australia has over 200,000 poker machines, more per person than any country, and that Australians lost $12bn to the machines in 2015 to 16.