By
Phil
- 10 February 2014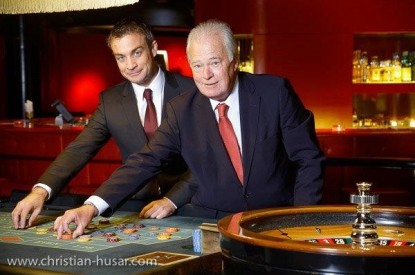 Casinos Austria International (CAI), the wholly-owned subsidiary of Casinos Austria AG which handles its international casino activities, can look back on an encouraging year in 2013. Thanks to their extensive efforts, the management team has succeeded in moving the company's far-reaching restructuring and reorganisation process a major step forward. The turnaround has now essentially been achieved, and while turnover remained at approximately the same level as in 2012, CAI is expected to post a marked improvement in its operating result for the 2013 business year. Final figures for the year are not yet available.
The restructuring activities at Spielbanken Niedersachsen (SNG) in Germany have been concluded, with SNG's operations – which include the flagship RP5 casino in the heart of Hanover – now posting initial signs of profitability. Likewise, the expansive Viage entertainment casino in Brussels is now also well on the way to a return to the black. In another positive development, Casino Sopron in Hungary was relocated to new, larger premises in November 2013 to accommodate the significant increase in demand following the Hungarian government's 2012 ban on slot machines outside licensed casinos.
Strengthened by these and other successful restructuring measures, Casinos Austria International has recently also began to look once again at new projects. However, as the management team confirms, their focus is now on projects that do not require a major investment. "Our core strength lies in casino management, not in the construction of casino buildings or restaurants," explains CEO Alexander Tucek. This clear position has already produced a number of positive alliances. CAI is currently looking at around a dozen new casino and VLT projects, including some very concrete undertakings, e.g. in Vietnam with options for casino and lottery activities, Canada where a number of casino projects are up for privatisation, and Macedonia, where CAI recently won the international VLT and online gaming tender. CAI will realise this project in cooperation with the Macedonian state lottery company.
By contrast, the withdrawal of the licenses in Argentina was a serious blow. However, when initial legal appeals failed to reverse the decision, CAI initiated immediate legal proceedings to recover losses. The actual extent of any such loss has yet to be finally determined. CAI will continue its efforts to negotiate with the Argentinean authorities to bring the matter to a satisfactory conclusion.
2013 was without doubt an eventful year for the Casinos Austria and Austrian Lotteries group. The ongoing economic crisis continues to restrict growth in the gaming sector worldwide. It is therefore all the more gratifying that the Casinos Austria and Austrian Lotteries Group was once again able to very successfully hold its ground. Indeed, provisional figures for 2013 indicate that the group will follow its record results
in 2012 with a further rise in sales of just under one per cent to almost €3.57bn.
This success was driven primarily by a 3.2 per cent increase in sales at Austrian Lotteries, generated in turn above all by the growth achieved at the online subsidiary win2day.at, up five per cent to €1.2bn and in the WINWIN video lottery terminals outlets, up 20 per cent to €551m.
Final sales figures for 2013 for the group's domestic and international casino operations are not yet available. However, current indications suggest that these will lie just under the levels achieved in 2012. A positive development was seen at the group's 12 casinos in Austria, which welcomed more than 2.36 million guests throughout the year. This represents an increase of 1.7 per cent year-on-year and brings domestic casino visitor numbers to their highest level since 2008.
Given the complexity and the number of different countries and currencies involved in the production of its consolidated results, no figures are as yet available for Casinos Austria International for the 2013 business year. However, it is already clear that the Casinos Austria subsidiary, which was badly shaken above all in 2011, has succeeded in massively improving its operating results in 2013. Thanks to the successful restructuring and reorganisation measures that were introduced, Spielbanken Niedersachsen in Germany has returned to profitability, and Viage in Brussels is also well on the way to a return to the black.
Final sales figures and results for 2013 for the Casinos Austria and Austrian Lotteries Group will be published in early April.