By
Phil
- 10 January 2018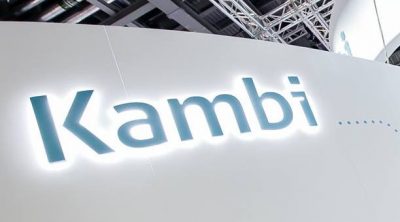 Kambi will supply its multi-channel sports betting and technology services to Belgian Napoleon Games following a long-term, contract renewal.
This deal is second between Kambi and Napoleon following their initial agreement in 2012, and marks the fourth Kambi customer to have made a long-term commitment to the supplier in the past six months.
The deal ensures Napoleon will continue to benefit from Kambi's full suite of online and retail products, including its price differentiation tool, real-time bonusing features, and market-leading Instant Betting offer.
The Belgian operator, which holds a top three position in its local online market, will also have access to Kambi's widget framework, which was recently extended to empower operators to design their own landing pages integrated with the Kambi betslip.
Kristian Nylén, Kambi Chief Executive, said: "We are delighted to have agreed yet another customer contract extension, this time with Napoleon Games. Following agreements with 888, LeoVegas and Paf, Kambi has strengthened relationships with four key customers in a short period, which not only underlines the quality and flexibility of the Kambi Sportsbook but also secures important sources of revenues for years to come. When coupled with the four new customers signed in 2017, Kambi enters 2018 with real momentum and I am very excited for what the year has in store."
Napoleon Games said the decision to extend with Kambi was based both on the supplier's quality of product and the relationships built between the two parties.
"Belgium has become a very competitive market and therefore Kambi's depth of offer is an important element as it gives Napoleon a key point of difference," a Napoleon Games spokesperson said. "Kambi has also made its platform more flexible, including the creation of customisable odds, which is vital to us.
"These two elements, combined with Kambi's track record of springboarding sportsbooks and the strong relationships we have between us, make this an ideal partnership," he added.
Kambi recently rolled out a number of enhancements to its Sportsbook product, including the modularisation of the betslip, personalised navigation, and an updated toolbox to allow bonuses to be assigned to players yet to interact with the Sportsbook.
In November, Kambi signed a multi-channel agreement with leading South African casino group Sun International, bringing coverage of the Kambi Sportsbook up to six continents.