By
Phil
- 27 January 2020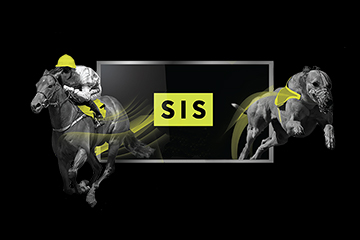 SIS (Sports Information Services), the leading multi-channel supplier of 24/7 betting services, has secured a deal with Pin Projekt's sports betting brand WWin for two of its 24/7 Live Betting Channels.
As part of the agreement, WWin will launch a horse racing channel that features 27,000 premium live international races a year from the world's leading racecourses, as well as a greyhound racing channel that includes 33,000 races from British and Irish tracks, with live racing interspersed with market leading virtual racing within both channels.
The Bosnia and Herzegovinian operator is set to roll out both 24/7 channels across its 170 retail outlets, as well as its online and mobile offering, providing its customers with around the clock, frequent betting opportunities.
The Watch and Bet channels will be delivered as an end-to-end solution, with WWin receiving live streamed pictures, data, commentary, on-screen graphics and betting prompts, all designed to keep its customers engaged and to drive turnover on the high margin content.
Anze Gantar, Digital Sales Manager at SIS, said: "This is an important deal for us as we continue to build our international customer base. Bettors across Bosnia and Herzegovina will soon be able to enjoy an exciting betting experience through our 24/7 Live Betting Channels. We'll be working closely with the WWin team to ensure that these new channels will drive engagement from the-off and deliver increased betting revenues for the operator."
Ivan Grkovic, Chief Commercial Officer at Pin Projekt, said: "We're excited to have reached this agreement with SIS for its ground- breaking 24/7 Live Betting Channels. With this new 24/7 service, we'll significantly boost our racing offering with a significant number of betting opportunities across the day, providing an optimal experience for our customers."