By
Phil
- 25 January 2018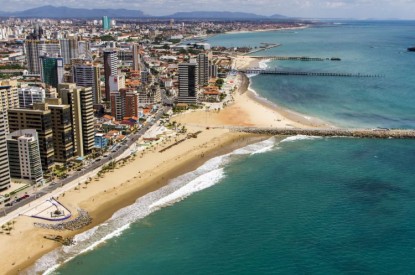 A survey carried out for the Legislative Assembly of the state of Ceará has shown that a large majority of lawmakers are in favour of legalising gaming.
According to the Assembly's official website, 69.2 per cent of the participants in the poll voted in favour of legislation, which would legalise the sector. The poll will be open until January 29th. Lawmakers were asked to answer yes or no to the following question
Yes. The bill will regulate what actually exists, albeit clandestinely, and can help with the collection of taxes, which can be reverted to benefit society.
No. The measure will facilitate the creation of election slush funds and strengthen activities, which are harmful to society.
The results are seen as a good political indicator as to how Congress could vote on the issue once gaming legislation is up for debate as lawmakers pay close attention to national opinion polls on the issue. Crucially Ceará is one of the most popular tourist destinations in Brazil as well and would be one of the key areas for casino development should pro gaming legislation be passed.
Ceará is the eighth largest Brazilian state in terms of population and is home to some of the best beaches in Brazil. The state capital is the city of Fortaleza, pictured, the country's fourth most populous city. The state and its capital consistently rank among the country's most popular destinations. It is also home to the world renowned Jericoacoara Beach selected by The Washington Post as one of the Top 10 most beautiful beaches in the world.
The news comes at a time when gaming legislation is looking increasingly likely after Rodrigo Maia the President of Brazil's Chamber of Deputies revealed that the two Houses of Parliament are now working together on a "compromise text," which seeks to integrate gaming activity into the tourism and entertainment industries.
Related Stories