By
Phil
- 14 November 2017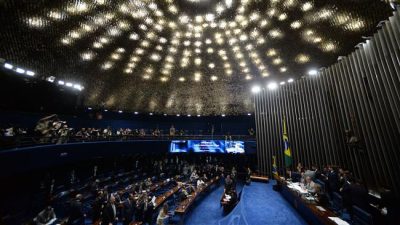 Senator Benedito de Lira (PP-AL) has presented a report in favour of the approval of bill PLS 186/2016 to the Committee on Constitution, Justice and Citizenship (CCJ) in the Senate.
His report also outlines a significant number of changes when it comes to how gaming will be regulated in the future. Members of the committee could vote on the new version of the law at their next meeting meaning that it could then go before the full house for a vote.
The text of Benedito de Lira's revised gaming law legalises for over 18 years, gambling, bingo, video bingo, sports and non-sports betting as well as online casinos and integrated casino leisure complexes.
"The proposed measure, therefore, intends to withdraw gaming from informality and illegality, allowing operators to become entrepreneurs and to contribute to Brazilian economic activity, while promoting an increase in the collection of taxes for the country," according to Benedito.
A 10 per cent gross revenue tax for land-based operators would be imposed. This would go up to 20 per cent tax on offshore operators. 30 per cent of funds generated by gaming for the Federal Government must be allocated to municipalities (the administrative divisions of Brazilian states), while another 30 per cent would be allocated to the states and the Federal District. These funds would be distributed to health, welfare and security.
"In view of the extremely serious budgetary situation of the federal entities, it is urgent that the new resources collected be shared in a similar way to the way it is in relation to other taxes," according to the Senator.
Senators first rejected the version of the law PLS 186/2016 voting 44 votes in favour and 19 against in December 2016. The law proposes the legalisation of casinos, bingo halls, slot parlours and the popular "Jogo do Bicho" or "Animal Game." However in December senators voted that it be returned for further analysis to the CCJ. As a result the proposal was withdrawn from the agenda and was subject to further analysis. Senator Benedito de Lira was first named as rapporteur for the new report on gambling in March by The President of the CCJ Edson Lobão after being charged with providing further details regarding revised gaming law.