By
Phil
- 6 December 2019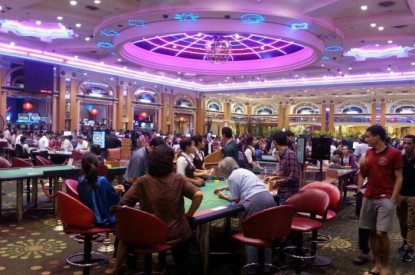 Problems continue to mount at Australian casino operator Donaco International's with the resignation of its CEO, following in the footsteps of more than half of its board members last week.
Mr Arbuckle, who has only been in his position for six months, has provided six months' notice, and his final day with the company is expected to be June 4 2020.
The Board of Donaco stated: "Paul Arbuckle has made a significant contribution to improving the operations of Donaco since joining as CEO in June 2019. We respect his decision to tender his resignation at this time. The Board will now commence an executive search process to replace Paul as CEO, and we appreciate his willingness to continue to assist the Company during this transition period."
Chief Executive Officer, Paul Arbuckle stated: "I have enjoyed my time with Donaco, and I wish the Company all the best for the future."
Donaco, which owns casinos in Cambodia and northern Vietnam, has been locked in a battle with the former owner of Star Vegas Resort and Club, for two years now.
Shareholders voted Donaco's Chairman Stuart McGregor off the board and rejected the election of two other nominees, David Green and Yugo Kinoshita, at its recent AGM.
Just before the AGM, Executive Director Ben Reichel resigned from the board, meaning only two directors remained, putting Donaco in breach of ASX stipulations that require all listed companies to have at least two directors who are Australian residents.
Donaco is 'in advanced discussions with a number of quality candidates, including candidates with experience in casino gaming in Asia' for positions on its board.
Shareholders also ruled out a change of name for the company to Pan Asian Leisure Limited, which Chairman Mr McGregor said would have been 'a public statement that we are leaving the past behind.'
Alongside the legal battle, Joey Lim was sacked as CEO in March, and in July he and his brother Ben Lim Keong Hoe were stripped off their positions as Donaco directors.